Mrs. Badger's Book
On January 1, 1859, Edward Dickinson gifted his daughter Mrs. Badger's Wildflowers Drawn and Colored from Nature and inscribed, "To my daughter Emily from her father." The large book contained not only brightly hand-colored botanicals, but corresponding poems. This gift was given right at the beginning of the poet's most productive writing years. The imagery of flowers flows throughout her work including the poem below, which describes the trailing arbutus, or 'may flower', pictured here.
Courtesy of Houghton Library, Harvard University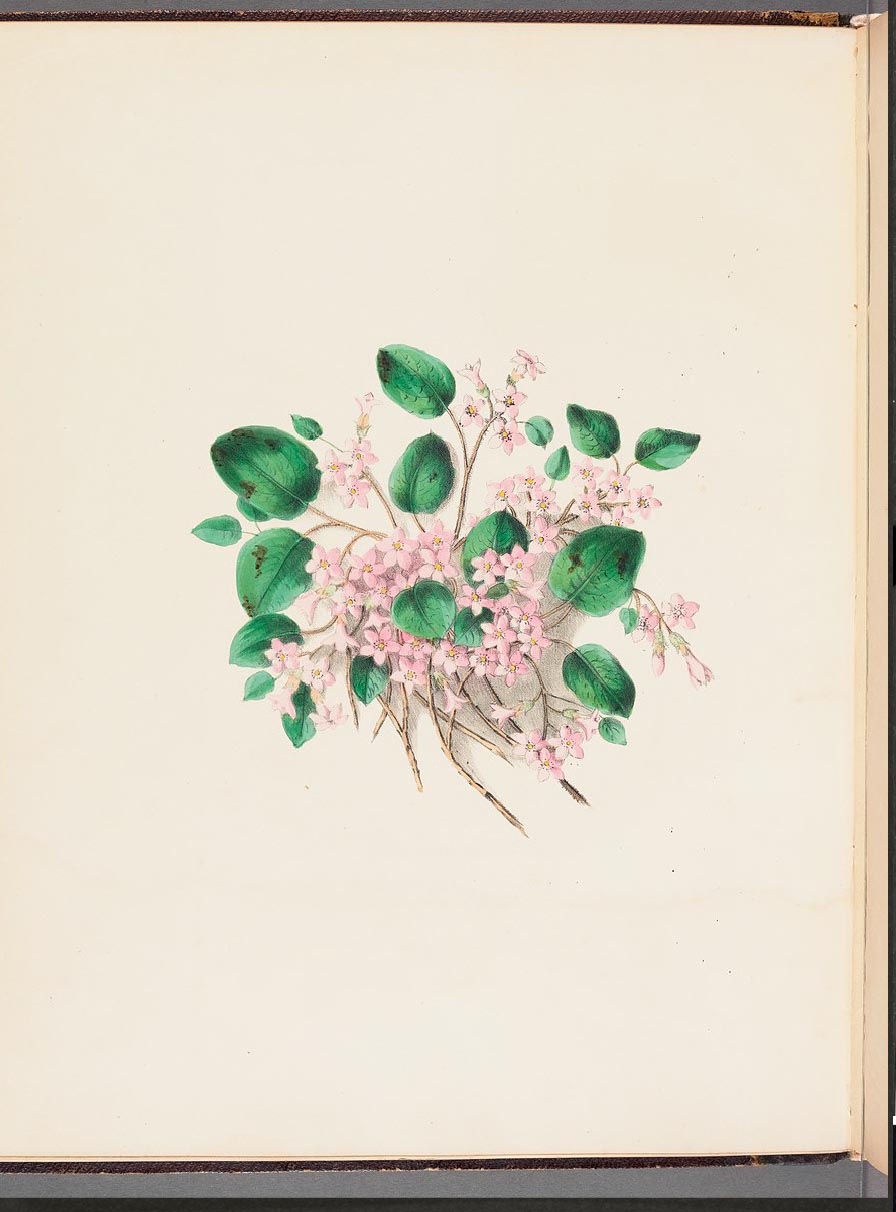 Pink - small - and punctual
Aromatic - low
Covert in April -
Candid in May -
Dear to the Moss -
Known of the Knoll -
Next to the Robin
In every Human Soul -
Bold little Beauty -
Bedecked with thee
Nature forswears
Antiquity -
Fr 1357
Emily Dickinson, Fr 1357, The Poems of Emily Dickinson: Reading Edition, ed. R.W. Franklin (Cambridge: Belknap Press of Harvard University Press, 1999), 522.
Courtesy of Amherst College Archives & Special Collections