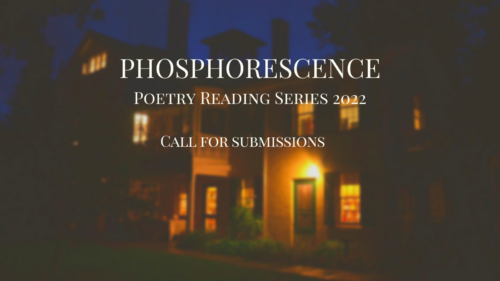 UPDATE: We are now closed for submissions.
Sign up for our e-newsletter to be the first to know the next time we are accepting program proposals: emilydickinsonmuseum.org/newsletter-signup
The Emily Dickinson Museum is now accepting proposals for the 2nd year of our Phosphorescence Poetry Reading Series — a virtual event held monthly throughout 2022! 
Produced by the Emily Dickinson Museum, the aim of Phosphorescence is to celebrate contemporary creativity that echoes Dickinson's revolutionary poetic voice. The Series features established and emerging poets who represent the diversity of the flourishing contemporary poetry scene, and fosters community by placing poetry in the public sphere. The Series is a place to connect virtually over a shared love of poetry and an appreciation for Dickinson's literary legacy.
Featured poets are promoted on the Museum's event web page, through an event mailing list of roughly 15,000 addresses, and through the Museum's social media. Each participating poet receives a $200 honorarium.
READINGS:
This program occurs at 6pm ET on the last Thursday of each month. Each reading may feature 1-3 poets. Readings are 15-25 minutes long on average per reader, though this may depend on other program components each month. Poets who submit alone may be paired with other poets if selected. Poets are welcome to promote sales of their books, and/or awareness of other media on the evening of the program. Poets should be prepared to engage in facilitated conversation and/or a Q&A after their readings.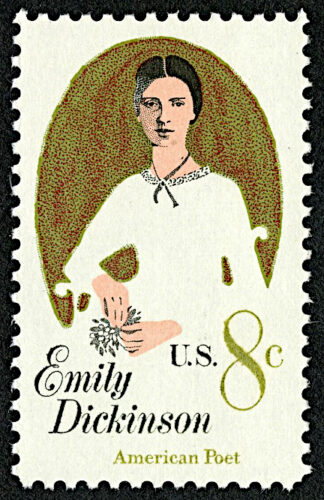 SUBMISSION GUIDELINES:
Only submissions made using our online form will be considered.
There is no fee to submit proposals.
Group submissions from up to 3 poets are accepted.
The following submission qualities are especially encouraged:
-build community
-feature BIPOC and/or LBGTQ+ voices
-highlight a connection to Dickinson's life and legacy
-Push poetic boundaries
SUBMISSIONS DUE: Wednesday, January 5, 2022, 12pm ET.