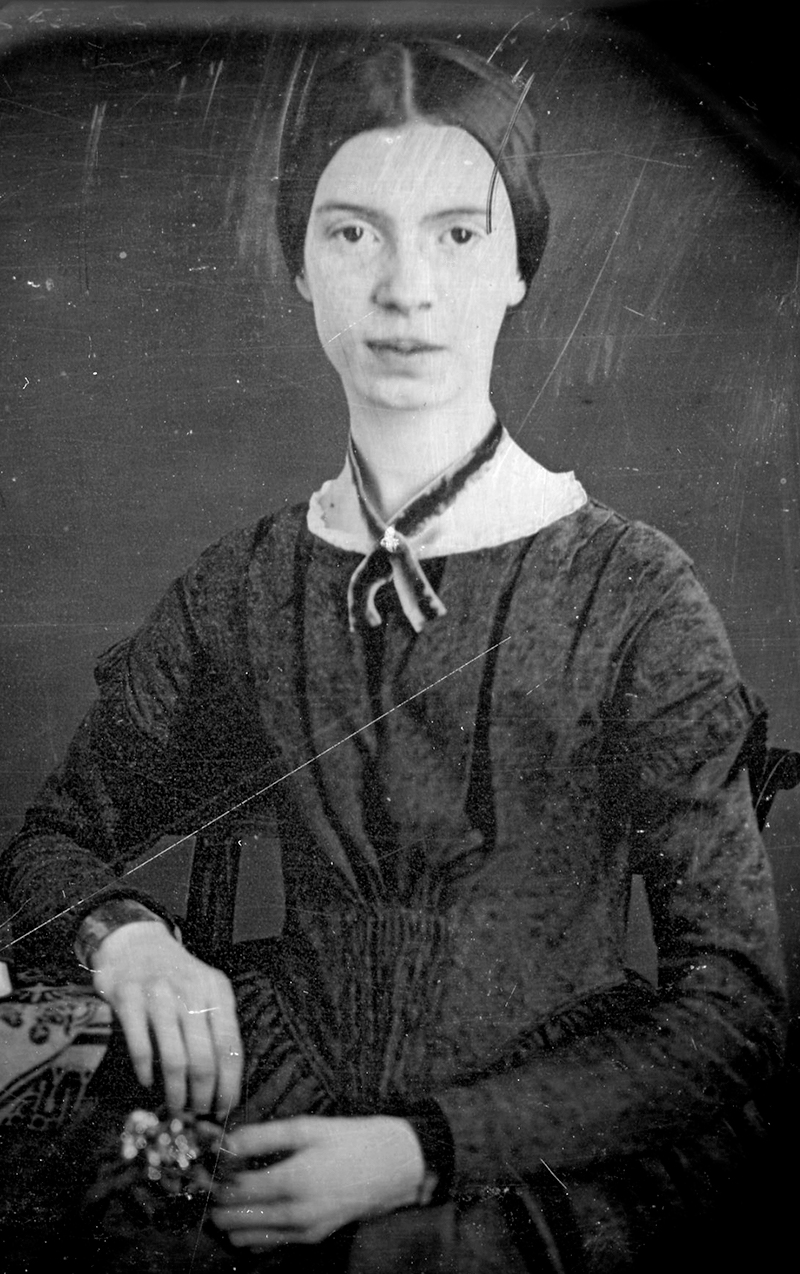 Welcome
The Homestead & The Evergreens
The Emily Dickinson Museum comprises two historic houses in the center of Amherst, Massachusetts associated with the poet Emily Dickinson and members of her family during the nineteenth and early twentieth centuries.
The Homestead was the birthplace and home of the poet Emily Dickinson.
The Evergreens, next door, was home to her brother Austin, his wife Susan, and their three children. Learn more about the Museum.
A series of free virtual events, the Tell It Slant Poetry Festival celebrates the poetic legacy of Emily Dickinson and the contemporary creativity of the Pioneer Valley and beyond. Listen to readings by award-winning poets Ada Limón and Franny Choi, take a masterclass with Pulitzer Prize winner Jericho Brown, go on a behind-the-scenes tour of the Dickinson collections at the Amherst College Library, participate in a marathon reading of all 1,789 Dickinson poems, and much more. SIGN UP »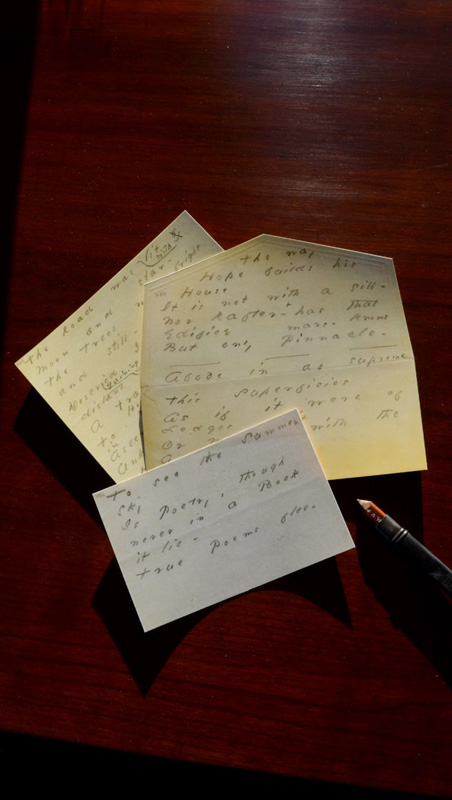 Poem of the Day
We talked as Girls do – (392)
We talked as Girls do –
Fond, and late –
We speculated fair, on every subject, but the Grave –
Of our's, none affair –
We handled Destinies, as cool –
As we – Disposers – be –
And God, a Quiet Party
to our authority –
But fondest, dwelt opon Ourself
As we eventual – be –
When Girls, to Women, softly raised
We – occupy – Degree –
We parted with a contract
To cherish, and to write
But Heaven made both, impossible
Before another night.
Digital Dickinson
The Emily Dickinson Museum welcomes inquiries from researchers and strives to support their work.
Research at the Museum can be useful not only to Dickinson scholars but also to researchers interested in nineteenth-century material culture, social and cultural trends, domestic life, architecture, and decorative arts.
The Museum does not own Dickinson manuscripts or family papers but works closely with the institutions that do. The two major repositories for Emily Dickinson's manuscripts and family papers are Amherst College and Harvard University. Additional repositories exist at the Jones Library in Amherst, MA, Mt. Holyoke College, Yale, and the Boston Public Library.
To learn more about digital and electronic Dickinson research resources, visit these institutional archives: