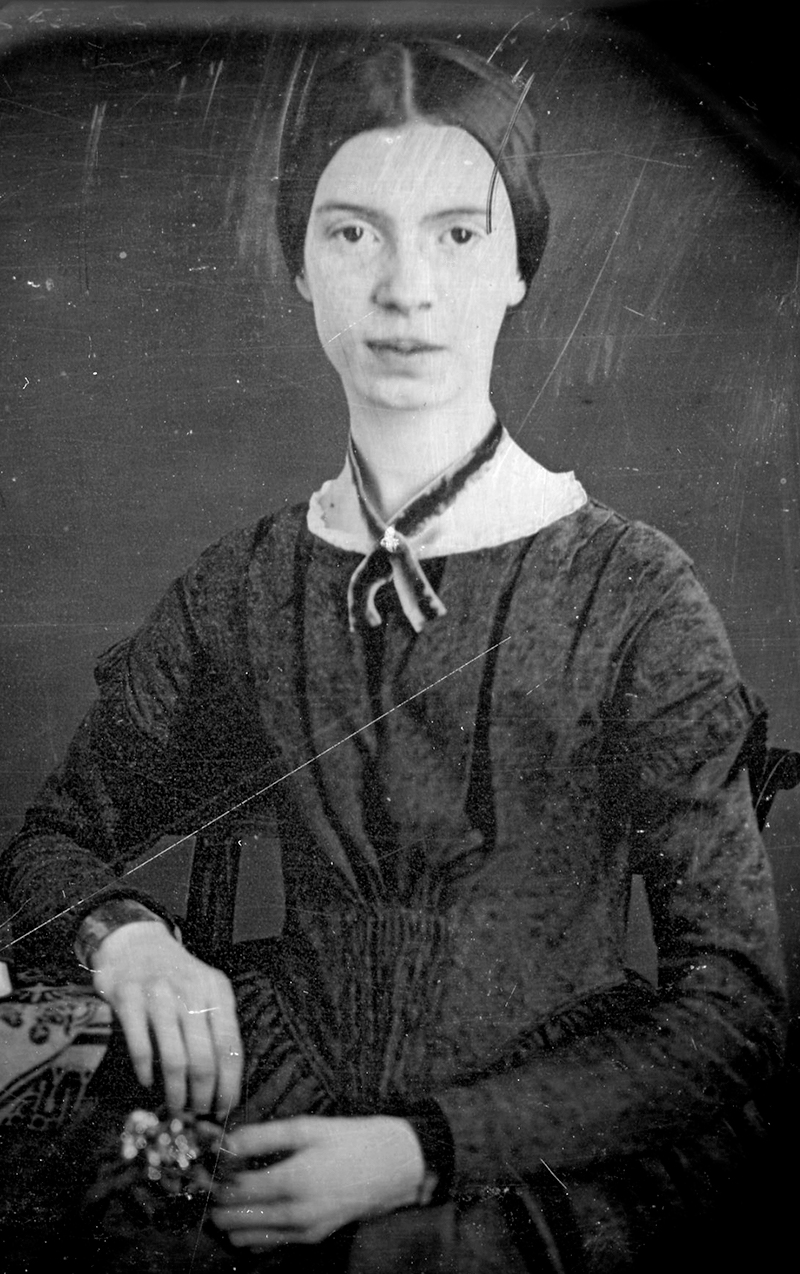 Welcome
The Homestead & The Evergreens
The Emily Dickinson Museum comprises two historic houses in the center of Amherst, Massachusetts associated with the poet Emily Dickinson and members of her family during the nineteenth and early twentieth centuries.
The Homestead was the birthplace and home of the poet Emily Dickinson.
The Evergreens, next door, was home to her brother Austin, his wife Susan, and their three children. Learn more about the Museum.
Regular hours March through December
Wednesday – Sunday, 11 a.m. to 4 p.m.
Last tour leaves at 3:30 p.m.
Summer hours June through August
Wednesday – Monday, 10 a.m. to 5 p.m.
Last tour leaves at 4:30 p.m.
The Museum is closed November 27 and 28 and December 25.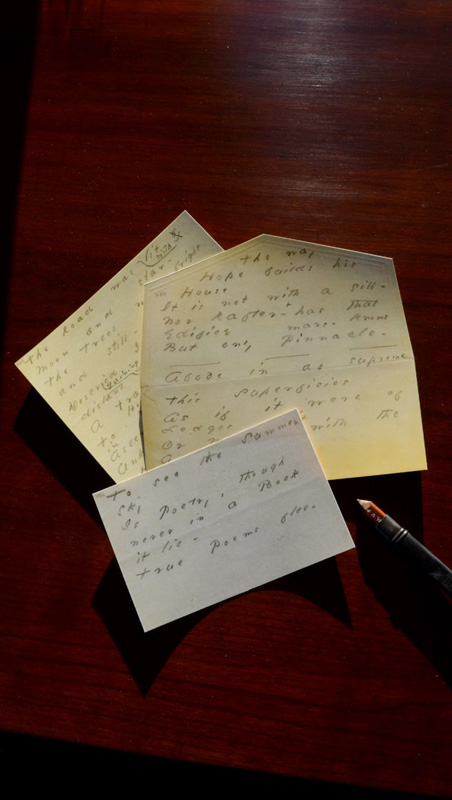 Poem of the Day
A little Madness in the Spring (1356)
A little Madness in the Spring
Is wholesome even for the King,
But God be with the Clown – 
Who ponders this tremendous scene – 
This whole Experiment of Green – 
As if it were his own!
Digital Dickinson
The Emily Dickinson Museum welcomes inquiries from researchers and strives to support their work.
Research at the Museum can be useful not only to Dickinson scholars but also to researchers interested in nineteenth-century material culture, social and cultural trends, domestic life, architecture, and decorative arts.
The Museum does not own Dickinson manuscripts or family papers but works closely with the institutions that do. The two major repositories for Emily Dickinson's manuscripts and family papers are Amherst College and Harvard University. Additional repositories exist at the Jones Library in Amherst, MA, Mt. Holyoke College, Yale, and the Boston Public Library.
To learn more about digital and electronic Dickinson research resources, visit these institutional archives: