SPECIAL NOTICE
Following recent Amherst College campus policies concerning the spread of COVID-19, the Emily Dickinson Museum will be closed beginning Sunday, March 15, 2020. Guided tours and public programs will be cancelled at least through April 30, 2020. We will be assessing the situation on an ongoing basis and will resume our tour and program schedule as soon as it is safe to do so.
We understand this schedule change may affect previous plans. We apologize for any inconvenience and look forward to welcoming you to the Museum as soon as we are able.
The Emily Dickinson Museum is owned by the Trustees of Amherst College. Find more information on Amherst College's actions.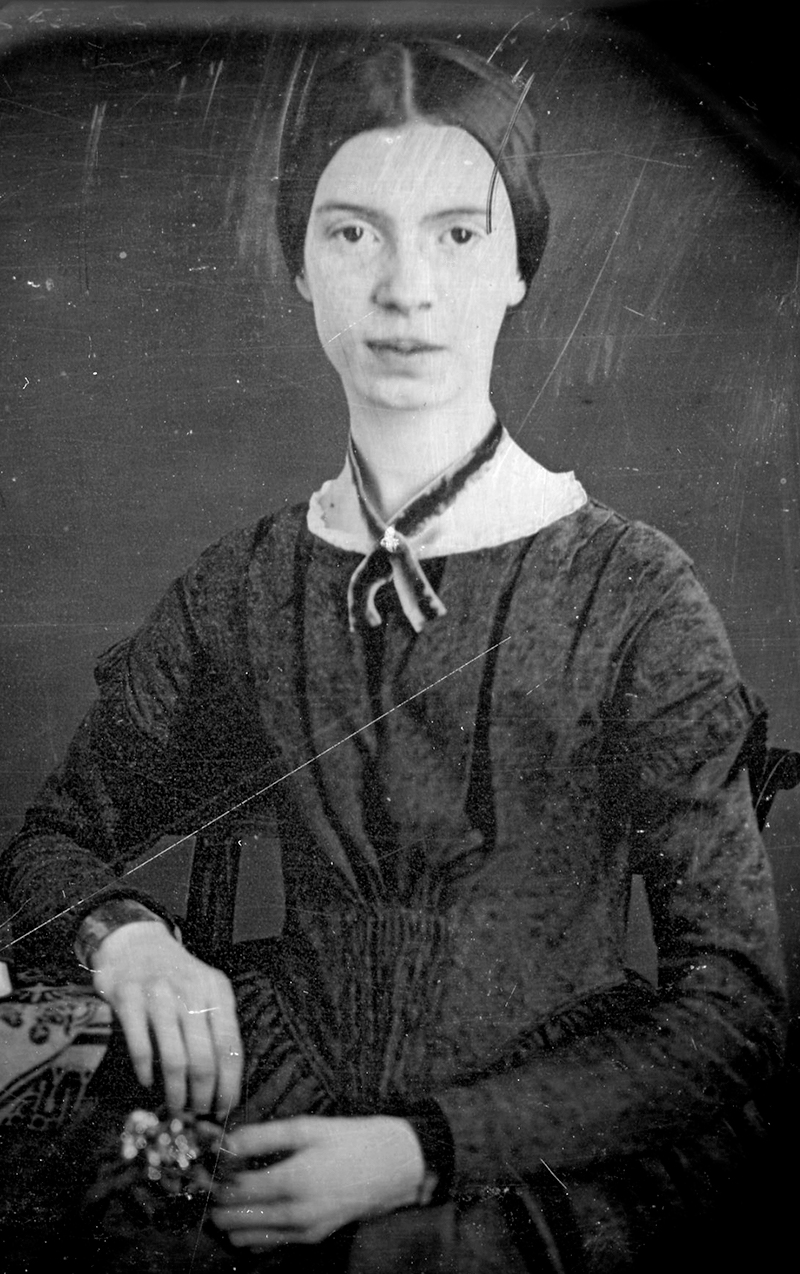 Welcome
The Homestead & The Evergreens
The Emily Dickinson Museum comprises two historic houses in the center of Amherst, Massachusetts associated with the poet Emily Dickinson and members of her family during the nineteenth and early twentieth centuries.
The Homestead was the birthplace and home of the poet Emily Dickinson.
The Evergreens, next door, was home to her brother Austin, his wife Susan, and their three children. Learn more about the Museum.
Regular hours March through December
Wednesday – Sunday, 11 a.m. to 4 p.m.
Last tour leaves at 3:30 p.m.
Summer hours June through August
Wednesday – Monday, 10 a.m. to 5 p.m.
Last tour leaves at 4:30 p.m.
In 2020, the Museum will be closed on July 4, November 25 and 26, and December 24 and 25.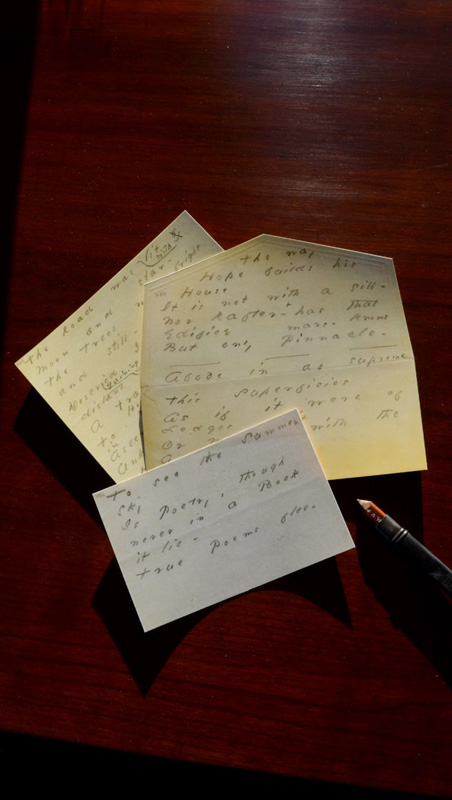 Poem of the Day
The Soul has Bandaged moments (360)
The Soul has Bandaged moments –
When too appalled to stir –
She feels some ghastly Fright come up
And stop to look at her –
Salute her, with long fingers –
Caress her freezing hair –
Sip, Goblin, from the very lips
The Lover – hovered – o'er –
Unworthy, that a thought so mean
Accost a Theme – so – fair ­–Read more→
Digital Dickinson
The Emily Dickinson Museum welcomes inquiries from researchers and strives to support their work.
Research at the Museum can be useful not only to Dickinson scholars but also to researchers interested in nineteenth-century material culture, social and cultural trends, domestic life, architecture, and decorative arts.
The Museum does not own Dickinson manuscripts or family papers but works closely with the institutions that do. The two major repositories for Emily Dickinson's manuscripts and family papers are Amherst College and Harvard University. Additional repositories exist at the Jones Library in Amherst, MA, Mt. Holyoke College, Yale, and the Boston Public Library.
To learn more about digital and electronic Dickinson research resources, visit these institutional archives: