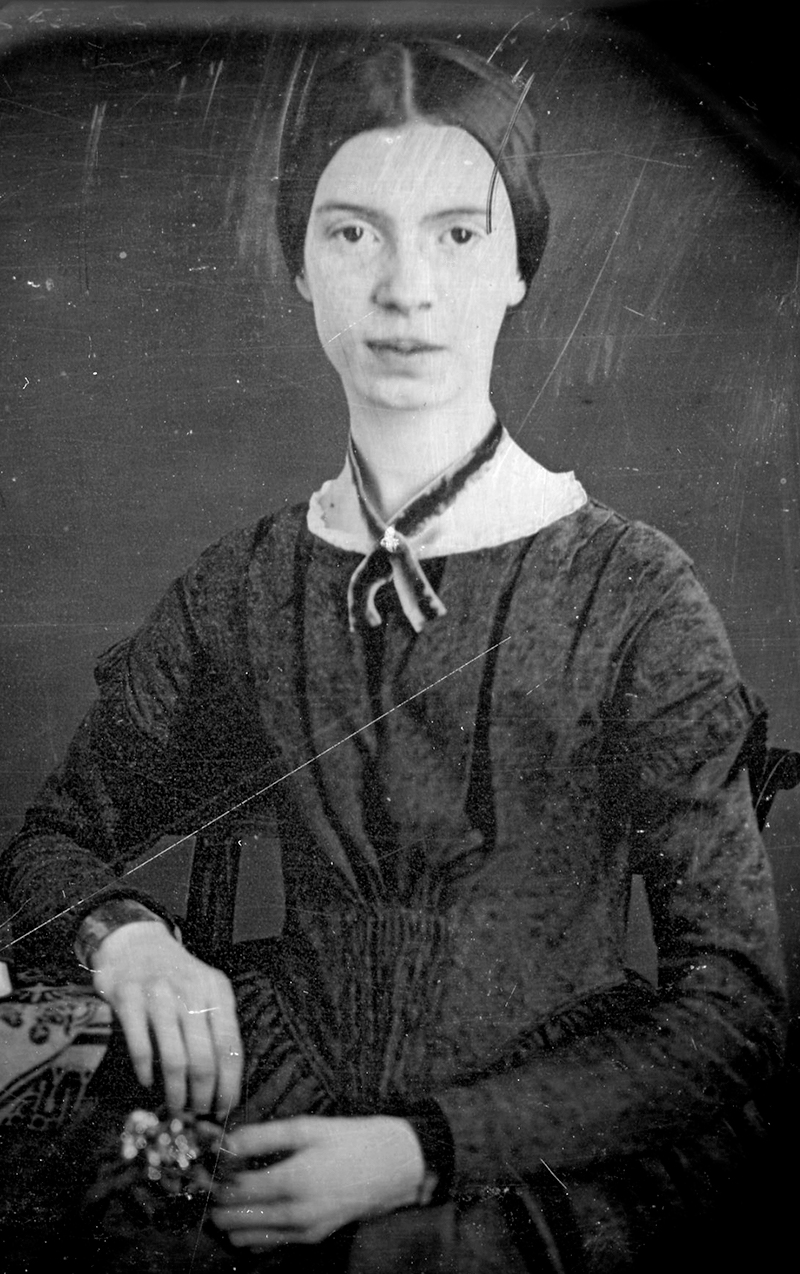 Welcome
The Homestead & The Evergreens
The Emily Dickinson Museum comprises two historic houses in the center of Amherst, Massachusetts associated with the poet Emily Dickinson and members of her family during the nineteenth and early twentieth centuries.
The Homestead was the birthplace and home of the poet Emily Dickinson.
The Evergreens, next door, was home to her brother Austin, his wife Susan, and their three children. Learn more about the Museum.
Regular hours March through December
Wednesday – Sunday, 11 a.m. to 4 p.m.
Last tour leaves at 3:30 p.m.
Summer hours June through August
Wednesday – Monday, 10 a.m. to 5 p.m.
Last tour leaves at 4:30 p.m.
The Museum is closed November 27 and 28 and December 25.
Exciting News of an Extraordinary Gift
June 5, 2019 — The Emily Dickinson Museum is pleased to announce a gift of approximately $22 million from the late William M. Vickery.
The transformative gift, the largest ever received by the Museum, is specifically earmarked for the maintenance and improvement of its buildings, grounds, and collections.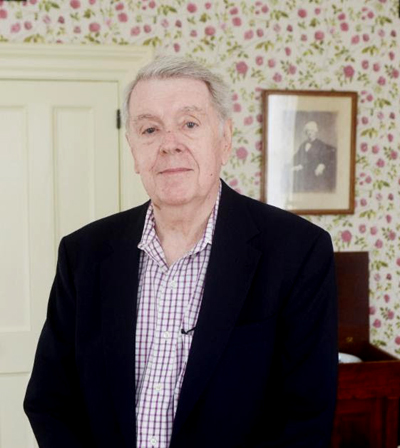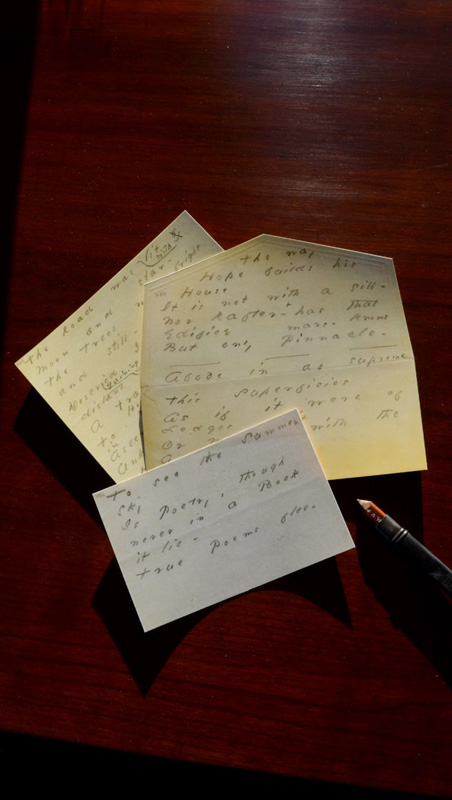 Poem of the Day
There's a certain Slant of light (258)
There's a certain Slant of light,
Winter Afternoons –
That oppresses, like the Heft
Of Cathedral Tunes –
Heavenly Hurt, it gives us –
We can find no scar,
But internal difference,
Where the Meanings, are –
None may teach it – Any –
'Tis the Seal Despair –
An imperial affliction
Sent us of the Air –Read more→
Digital Dickinson
The Emily Dickinson Museum welcomes inquiries from researchers and strives to support their work.
Research at the Museum can be useful not only to Dickinson scholars but also to researchers interested in nineteenth-century material culture, social and cultural trends, domestic life, architecture, and decorative arts.
The Museum does not own Dickinson manuscripts or family papers but works closely with the institutions that do. The two major repositories for Emily Dickinson's manuscripts and family papers are Amherst College and Harvard University. Additional repositories exist at the Jones Library in Amherst, MA, Mt. Holyoke College, Yale, and the Boston Public Library.
To learn more about digital and electronic Dickinson research resources, visit these institutional archives: