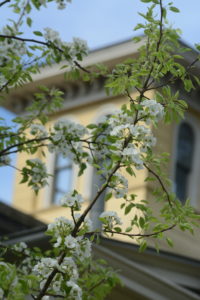 Planned giving guarantees the long-term success of an institution that's meaningful to you.
There are a number of ways to support the Emily Dickinson Museum into the future. You may be interested in naming the Museum in your will, or creating a gift annuity that pays you interest through your lifetime, or reducing your tax burden by creating a trust.
Since each person's situation is unique, and the best plans take into account a donor's special circumstances and desires, please contact the Museum's development office at (413) 542-5084 or development@EmilyDickinsonMuseum.org. We can help explain the options. As always, all inquiries are completely confidential.