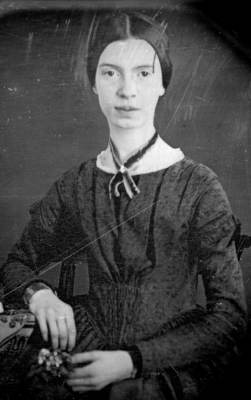 This was a Poet –
It is That
Distills amazing sense
From Ordinary Meanings
Fr 446
Emily Dickinson (1830-1886) was a poet with an exceptional ability to distill "amazing sense" from "ordinary meanings." Her poetry is now considered among the finest in the English language.
Yet much about this fascinating figure's life and work is misunderstood. Often caricatured in popular culture as a white-clad recluse who poured out morbid verse in the sanctuary of her bedroom, Emily Dickinson was a serious artist whose intellectual curiosity and emotional intensity are revealed in concise and compelling poems that capture a range of human experiences.
This section of the Emily Dickinson Museum's website is intended to dispel myths about this fascinating figure by introducing users to the realities of Dickinson's life, key aspects of her poetry, important family members and friends, and significant personal interests.
In this section: