"For you remember, dear, you are one of the ones from whom I do not run away!" 

– Emily Dickinson to Louisa Norcross, about January 4, 1859 (L199)
Frances and Louisa Norcross were Emily Dickinson's first cousins, the daughters of Emily Norcross Dickinson's favorite sister, Lavinia Norcross Norcross. They were born on August 4, 1847, and April 17, 1842, respectively. Fanny and Loo, as Emily affectionately called them, are considered to have been some of Dickinson's closest friends. When the cousins were orphaned in 1863, Dickinson offered her home as a refuge:"What shall I tell these darlings except that my father and mother are half their father and mother, and my home is half theirs, whenever, and for as long as, they will. . ." (L278).
While the cousins never did live with their Dickinson relatives in Amherst—the two settled in Boston, their birthplace—Fanny and Loo were beloved guests of the Homestead and The Evergreens. Frances was described by Martha Dickinson (daughter of Susan and Austin Dickinson) as "a great favorite with both houses," while "Cousin Lou was more like Aunt Emily than anybody." Emily Dickinson herself fondly reminisced about visits from her cousins when she recalled a time when "You (Loo) and I in the dining-room decided to be distinguished" (L199).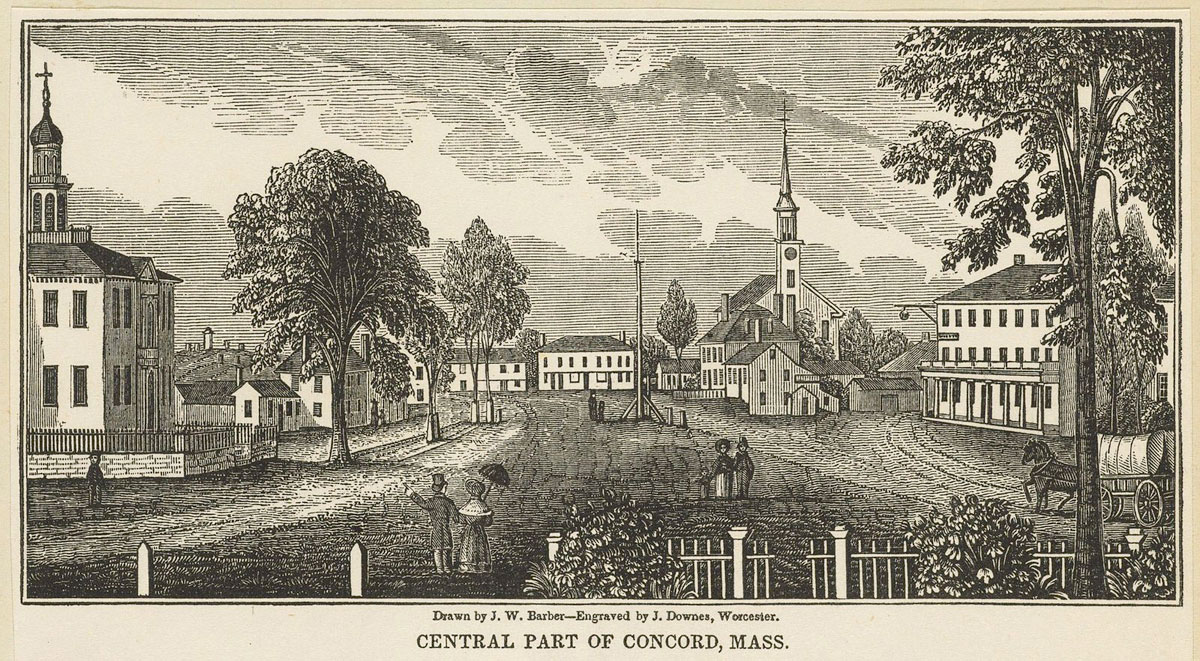 In 1884 the sisters moved to Concord, Massachusetts, where they participated in various intellectual and political activities. Dedicated to the study of literature, they joined the Concord Saturday Club, which included as members Louisa May Alcott and Ralph Waldo Emerson. In addition to studying published literature, the club also heard works-in-progress as well as the works of unknown writers. Fanny was also involved in theater and worked as a librarian at the Harvard Divinity School Library, a role that was uncommon for women at the time. She helped expand the library and implemented a new cataloguing system.
The cousins' interest in literature may have led Emily Dickinson to include the two in her creative process. She sent them at least twenty-five poems, and the cousins witnessed Dickinson composing "in the pantry …while she skimmed the milk" (Scharnhorst, 485). For the posthumous volumes of Dickinson's work that Mabel Loomis Todd edited, Fanny provided transcripts of poems and letters that she and her sister had received, but because Fanny insisted on keeping the originals of Dickinson's work as well as excising letters that she believed were too personal to be published, Todd found the cousin's involvement trying.
The sisters remained active in the Concord community until their respective deaths: Louisa on April 14, 1919, and Frances on February 20, 1896. The magnitude of Dickinson's love for her cousins is evident in the simple, last letter the poet wrote before her death: "Little Cousins, / Called Back. / Emily" (L1046).
Further Reading:
Ackmann, Martha. "'I'm glad I finally surfaced': A Norcross Descendent Remembers Emily Dickinson." Emily Dickinson Journal. 5.2 (1996): 120-126.
Ackmann, Martha. "The Matrilineage of Emily Dickinson." University Microfilms International. 1988.
Bernhard, Mary Elizabeth Kromer. "Portrait of a Family: Emily Dickinson's Norcross Connection." The New England Quarterly 60.3 (1987): 363-81.
Scharnhorst, Gary. "A Glimpse of Dickinson at Work." American Literature 57.3 (1985): 483-5.
Image source: modbm_am1130_11_4_p4, Houghton Library, Harvard University