Grounds of Memory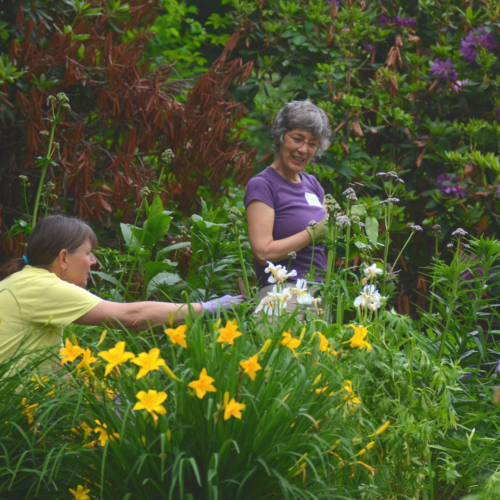 Audio tour of the outdoor Dickinson grounds (duration of full-length tour is 60 minutes; visitors may tailor the tour to fit their needs)
Explores Emily Dickinson's fascination with the natural world and her family's deep interest in the land
Includes eighteen stops outside the Homestead and The Evergreens. Stops may be visited in any order. Each stop offers a 2- or 3-minute narration and at least one Dickinson poem appropriate to that stop.
Narrated by poet laureate Richard Wilbur
Voice of Emily Dickinson provided by poet Mary Jo Salter
CELL PHONE and WEB tours are FREE, although individual's normal usage fees may apply. The tour may be accessed two ways:
RECOMMENDED: Via browser-based mobile app on user's smart phone
Dial-in via personal cell phone by calling (413-362-3595)
A map of the grounds is located behind the Tour Center.  Map brochures are also available in the Tour Center during open hours.
Funded by a grant from the Institute for Museum and Library Services. The tour title comes from a Dickinson poem (Fr1770).  Cell phone and web-based tour accessed via OnCell.