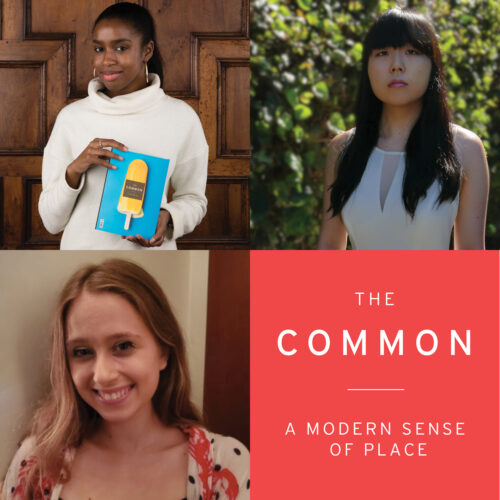 New to the writing world? Join Editorial Assistants from The Common to learn how literary magazines offer formative spaces for up-and-coming writers, and discover what you can do to get involved and even publish your own work. With our curated writing exercises inspired by poems from the pages of our magazine, we'll take you through the process of writing pieces with creative poetic structure, content, and themes so that you, too, can create poems with a unique sense of place.
This program serves students of Amherst Regional High School and is not open to the public.
About the facilitators: 
Whitney Bruno is a writer from Austin, Texas. She is a senior English and psychology double major at Amherst College, and her essays and fiction have been published in Make Muse. An Editorial Assistant at The Common, she additionally enjoys reading, baking, and embarking on nature trips when she's not working or writing. Her literary interests vary by the month, but at the moment, she is particularly fascinated by black speculative fiction. Her favorite poet is Dionne Brand.
Elly Hong is the Thomas E. Wood '61 Fellow at The Common and a senior English major at Amherst College. She is from Pasadena, California. When she's not writing, you can find her fencing, drawing, or looking for a dog to pet. She enjoys all genres of literature but is particularly fond of speculative fiction. Her favorite poem is "Notes on Staying" by Hieu Minh Nguyen.
Sofia Belimova is an English major from New York City and an Editorial Assistant at The Common. Currently a junior at Amherst College, her areas of literary interest are poetry, literary criticism, Gothic fiction, and folklore. Outside of class, Sofia composes music, explores hiking trails, knits, and catches up on much-needed reading.
Support The Tell It Slant Poetry Festival and Honor Someone Special:
Admission to all Festival events is free, but online donations, especially those made in honor or memory of family, friends, or colleagues are heartily encouraged and vital to the future of this beloved annual event. All gifts are tax deductible and will be recognized as part of the Festival.