Virtual Program.
Let your voice be heard at our Festival open mic night! If you have longed to share your poetry in a safe and encouraging environment in the time of Covid-19, this is your chance. If you'd like to hear a wide variety of poets bravely sharing their work, be sure to tune in. Following the open mic, participants will be treated to a poetry reading by Festival headliner, Franny Choi.
READERS: Reader spots are full!
*A note about Rosh Hashanah: We apologize that this event falls on the occasion of the Jewish New Year. The Festival has historically been scheduled in the third week of September for consistency and to avoid overlap with other local events. Franny Choi's reading will be recorded and made available to view following the event itself. Please register to receive information on how to view the recording. Shanah Tovah! 
About Franny Choi: 
Franny Choi is a queer, Korean-American poet, playwright, teacher, organizer, pottymouth, GryffinClaw, & general overachiever.  She is the author of two poetry collections, Soft Science (Alice James Books, 2019) & Floating, Brilliant, Gone (Write Bloody Publishing, 2014), as well as a chapbook, Death by Sex Machine (Sibling Rivalry Press, 2017). She has received awards from the Poetry Foundation & the Helen Zell Writers Program, as well as fellowships from the Vermont Studio Center & the Rhode Island State Council on the Arts. Her poems have appeared in journals including POETRY magazine, American Poetry Review, & New England Review, and her work has been featured by HuffPost, Ms. Magazine, PBS NewsHour, and Angry Asian Man.
A Kundiman Fellow & graduate of the VONA Workshop, in 2016 she founded the Brew & Forge Book Fair, a fundraising project that brings together poetry readers & writers to build capacity in social justice community organizations. 
Franny is the author of two plays: Mask Dances, which was produced as part of the 2011 Writing is Live Festival in Providence, RI, and Family Style, which was given several staged readings in Chicago in 2017. Aside from writing and teaching, Franny is a Senior News Editor for Hyphen Magazine & hosts the Poetry Foundation podcast VS along with fellow poet Danez Smith.
A member of the Dark Noise Collective, Franny is a 2019 Ruth Lilly & Dorothy Sargent Rosenberg Poetry Fellow & the Gaius Bolin Fellow in English at Williams College.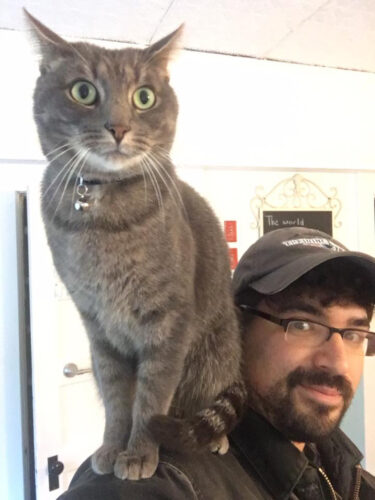 About our Open Mic Host:
Michael Medeiros is the managing editor of jubilat. A third-year student in the University of Massachusetts Amherst's MFA for Poets and Writers program, he is a co-founder of the Amherst Poetry Festival and a member of the Tell It Slant Festival Steering Committee. 
Open Mic Readers:
Anes Ahmed (Instagram: @anesahmed99)
Crystal Senter-Brown
Sebastian Merrill
Aishvarya Arora (Instagram: @diving_woman_)
Emily Dean (Instagram: @emlaurendean)
Daria Sysoeva
Jeff Davis
Bryan Franco (Instagram: @gnrlsmo)
Dr. Jazz Normand
Kylie Gellatly (http://www.kyliegellatly.com/ or Instagram: @kyliegolightly)
Rob Linsley
Kalidas Shanti
Jessica Harvey
Amy Bilodeau (Instagram: @amys_birds)
Raquel Perez de Alderete (Instagram: @rid.inskinned)
Support The Tell It Slant Poetry Festival and Honor Someone Special:
Admission to all Festival events is free, but online donations, especially those made in honor or memory of family, friends, or colleagues are heartily encouraged and vital to the future of this beloved annual event. All gifts are tax deductible and will be recognized as part of the Festival.
2020 Tell It Slant Facebook Video – Poetry Open Mic & Franny Choi