4:30-6PM at the Amherst Woman's Club at 35 Triangle Street, Amherst, MA
The cultivated world of plants, wildflowers, trees, and shrubs provided Emily Dickinson with a constant source of inspiration and companionship. On December 15, take a seated "tour" of Dickinson's gardens with the author of Emily Dickinson's Gardening Life: The Plants and Places that Inspired the Poet. Led by celebrated garden historian and 2018 Gardener-in-Residence Marta McDowell, this talk will treat visitors to a seasonal exploration of the poet's passion for the natural world. 
A book signing follows the talk. Books will be available for purchase at the program. Light refreshments will be served. This event is free and open to the public.  Parking for this program is available at the Amherst Woman's Club.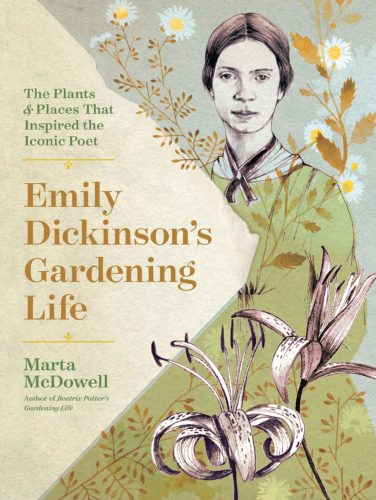 About Emily Dickinson's Gardening Life (Timber Press, 2019):
Emily Dickinson was a gardener as well as a poet.  She tended flowers in her Amherst, Massachusetts garden and in the small conservatory that her father added on to their brick house on Main Street.  Flowers have their own poetry.  As she said, "flowers…, without lips, have language."  Emily Dickinson's Gardening Life explores the plants and places of Dickinson's life alongside her poetry.
​Richly illustrated with selections from Dickinson's herbarium, period botanical art by three of Dickinson's contemporaries, historical images, and new photographs, Emily Dickinson's Gardening Life traces this little-know part of Dickinson's life. It beautifully reveals the many ways her passion for plants sparked her creativity and inspired much of her beloved poetry.
About Marta McDowell: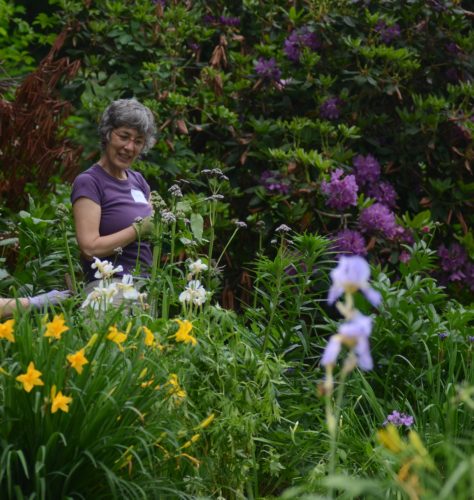 Marta McDowell teaches landscape history and horticulture at the New York Botanical Garden and consults for private clients and public gardens.  Her latest book is Emily Dickinson's Gardening Life, 2019. Timber Press also published The World of Laura Ingalls Wilder, New York Times-bestselling All the Presidents' Gardens, and Beatrix Potter's Gardening Life, now in its seventh printing.  Marta is working on a new book about The Secret Garden and its author, Frances Hodgson Burnett, due out from Timber Press in 2022. She is the 2019 recipient of the Garden Club of America's Sarah Chapman Francis Medal for outstanding literary achievement.