This program is not open to the public.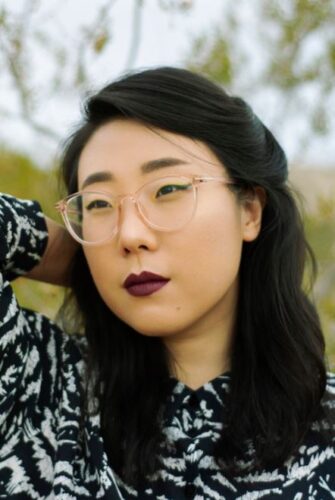 About Franny Choi:  Franny Choi is a queer, Korean-American poet, playwright, teacher, organizer, pottymouth, GryffinClaw, & general overachiever.  She is the author of two poetry collections, Soft Science (Alice James Books, 2019) & Floating, Brilliant, Gone (Write Bloody Publishing, 2014), as well as a chapbook, Death by Sex Machine (Sibling Rivalry Press, 2017). She has received awards from the Poetry Foundation & the Helen Zell Writers Program, as well as fellowships from the Vermont Studio Center & the Rhode Island State Council on the Arts. As a teaching artist, Franny has taught students of all ages and levels of experience, both in formal classroom settings and through organizations like Project VOICE and InsideOut Literary Arts Project. Her poems have appeared in journals including POETRY magazine, American Poetry Review, & New England Review, and her work has been featured by HuffPost, Ms. Magazine, PBS NewsHour, and Angry Asian Man. A Kundiman Fellow & graduate of the VONA Workshop, in 2016 she founded the Brew & Forge Book Fair, a fundraising project that brings together poetry readers & writers to build capacity in social justice community organizations.
Support The Tell It Slant Poetry Festival and Honor Someone Special: Admission to all Festival events is free, but online donations, especially those made in honor or memory of family, friends, or colleagues are heartily encouraged and vital to the future of this beloved annual event. All gifts are tax deductible and will be recognized as part of the Festival.