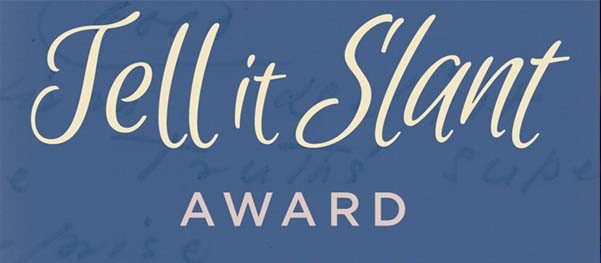 Award Ceremony Honoring Ken Burns
DATE: Monday, April 13
TIME: 7:30 pm (Doors will open at 7:00 pm)
LOCATION: Kirby Theater, Amherst College
COST: Free
Award supper with Ken Burns
TIME: 5:30 pm
COST: $100 per person, $175 per couple
Tickets to the Award Supper with Ken Burns are now sold-out. If you'd like to be added to the wait-list, please contact development[at]emilyDickinsonMuseum.org.
Acclaimed documentary filmmaker Ken Burns has been chosen as the recipient of the 2015 Tell It Slant Award, presented annually by the Emily Dickinson Museum Board of Governors to honor individuals whose work, in any field, is imbued with the creative spirit of America's greatest poet, Emily Dickinson.
"I am so honored by this," said Burns, who will receive the award at a ceremony in Amherst College's Kirby Theater on Monday, April 13. "Emily Dickinson has played a recurring and significant role in my life and it is so satisfying – and humbling – that it's all come full circle."
Emily Dickinson Museum Board of Governors Chairman John Armstrong notes that the name of the award is inspired by the Dickinson poem that begins "Tell all the Truth but tell it slant – / Success in Circuit lies," and concludes with the admonition that "The Truth must dazzle gradually / Or every man be blind – ."
"Presenting Ken Burns with the Tell It Slant Award seems wonderfully appropriate to me," said Armstrong. "His work is creatively distinct, and his skill at putting together montages of pictures, film clips, and narration seems to me to be a sort of modern amplification or twist on how to 'tell it slant' and be effective at it."
Ken Burns formed Florentine Films shortly after earning his BA at Hampshire College in Amherst. Dissatisfied with dry, scholarly historical documentaries, Burns wanted his films to "live." To that end, he adopted the signature technique of cutting rapidly from one still picture to another in a fluid, linear fashion, with the imagery joined by "first hand" narration gleaned from contemporary writings and recited by top stage and screen actors. From early success with Academy Award-nominated Brooklyn Bridge in 1981, to the Emmy Award-winning eleven-hour series The Civil War (1990), to his latest work, 2014's The Roosevelts: An Intimate History, Burns has produced projects on a range of American experiences and historic figures. 
"Ken Burns's films have inspired in Americans an amazing sense and spirited appreciation for our own history," said Tell It Slant selection committee member Polly Longsworth. "Like Emily Dickinson, he is creative, highly articulate, and a nationally known artist dedicated to ferreting out 'the truth's superb surprise.'"
Board of Governors member Ken Rosenthal noted that Burns's first efforts at documentary filmmaking, undertaken while a student at Hampshire College in the 1970s, centered on this part of New England, and the region remains "his spiritual and physical home."  
"It's fitting that the Emily Dickinson Museum and Ken Burns are linked in this award, as he and Dickinson each has had a special way of expressing their understanding of our world," said Rosenthal. 
Admission to the ceremony at Kirby Theater at 7:30 pm on April 13 is free. A supper with Ken Burns will precede the ceremony, beginning at 5:30 pm in the home of Amherst College President Carolyn "Biddy" Martin. Tickets to the dinner are $100 apiece or $175 for two. (Tickets to the Award Supper with Ken Burns are now sold-out. If you'd like to be added to the wait-list, please contact development[at]EmilyDickinsonMuseum.org.)