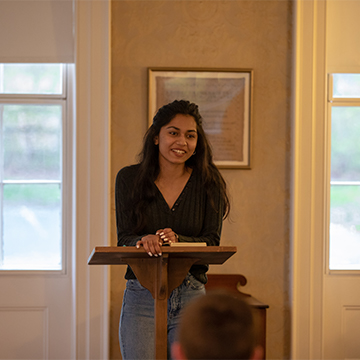 During the pandemic, the Emily Dickinson Museum is celebrating monthly Amherst Arts Night Plus with remote poetry programs every first Thursday at 6:30pm (EST).
This program is free to attend. Registration is required. Click here to register!
Featured readers: The Literacy Project
The Literacy Project presents original poems, essays, and stories written and read by students of The Literacy Project. The Literacy Project provides adult basic education programs and opportunities that support participants to engage meaningfully and equitably in the economic, social, cultural and civic life of their communities. With a staff of 20 and 75 volunteers, the Project now offers classes in basic literacy, high school equivalency and college and career readiness at 5 locations in the Pioneer Valley of Western Massachusetts: Greenfield, Orange, Northampton, Amherst and Ware.