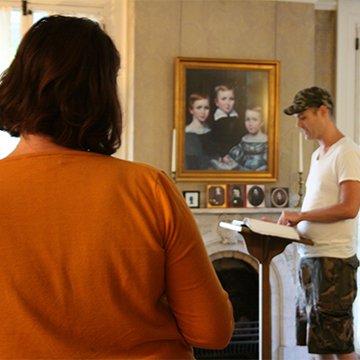 During the pandemic, the Emily Dickinson Museum is celebrating monthly Amherst Arts Night Plus with remote poetry readings every first Thursday at 6:30pm (EST).
This program is free to attend. Registration is required. Click here to register!
November Feature:
"Emily Dickinson In Translation": During November's Arts Night, enjoy a presentation of multi-lingual readings and short discussions on the practice of translating Dickinson's words, presented by the Translation Center of the University of Massachusetts Amherst. A unique enterprise that combines business services with academics, the Center offers translation, interpreting, workshops, language consulting, and much more to a variety of clients including small businesses, multinational corporations, museums, law firms, hospitals, NGOs, filmmakers, advertising firms, educational institutions, and individuals. Special thanks to the Center's Director, Regina Galasso.