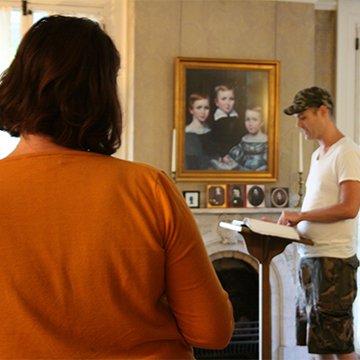 During the pandemic, the Emily Dickinson Museum is celebrating monthly Amherst Arts Night Plus with remote poetry programs every first Thursday at 6:30pm (EST).
This program is free to attend. Registration is required. Click here to register!
November Feature:
"Emily Dickinson In Translation": During November's Arts Night, enjoy a presentation of multi-lingual readings and short discussions on the practice of translating Dickinson's words, presented by the Translation Center of the University of Massachusetts Amherst. A unique enterprise that combines business services with academics, the Center offers translation, interpreting, workshops, language consulting, and much more to a variety of clients including small businesses, multinational corporations, museums, law firms, hospitals, NGOs, filmmakers, advertising firms, educational institutions, and individuals. Special thanks to the Center's Director, Regina Galasso. 
About the Translators:
Adalberto Müller is an Associate Professor for Literary Theory at the University Federal Fluminense in Rio de Janeiro. He was a Visiting Scholar at The University at Buffalo in 2018 and at Yale University in 2013, and he has been a member of the Emily Dickinson International Society since 2015. Besides publishing two collections of essays, he translated  e. e. cummings, Paul Celan and Francis Ponge. His recent works are a collection of texts on plants – Transplantations (from my mother's garden), 2019 –  a book of short stories – O Traço do calígrafo, 2020 – and Walter Benjamin: Teses sobre a História. Edição Crítica (with Márcio Seligmann-Silva). His translation of the complete poems of Emily Dickinson into Portuguese are being published in Brazil, by Editora da Unb/Editora Unicamp (2 vol.)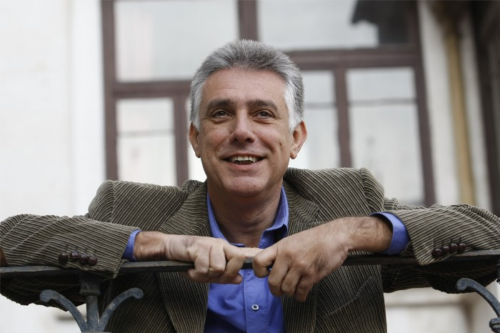 Marcel Riera i Bou is an award-winning poet, editor, and translator. In 2017, he published his Catalan translations of 200 Emily Dickinson poems with Edicions Proa. The book is now in its second edition. He has also translated Joseph Brodsky, Philip Larkin, James Fenton, Rumer Godden, Edward Thomas, Edna St. Vincent Millay, and W. H. Auden. He is Co-Director and a member of the editorial board of El Cercle de Viena, a press dedicated to publishing modern literary classics in Catalan.