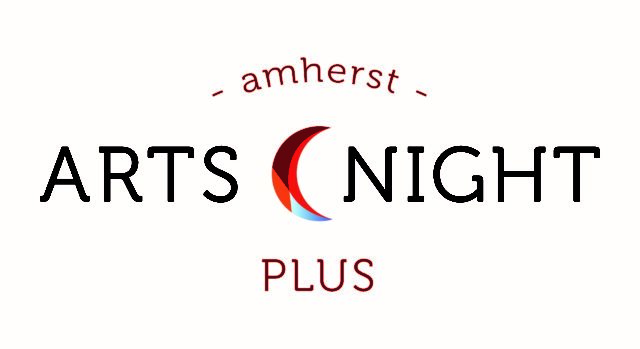 Join us at the Emily Dickinson Museum during Amherst Arts Night Plus on December 5, 2019 for our monthly Open Mic. Poets, writers, and performers of any kind are welcome! Come early to view the pop-up, contemporary art exhibition in the Homestead by our featured artist. The open mic begins at 6:00 p.m. and will be followed by this month's featured readers. Those who would like to share their work should arrive between 5:00 and 6:00 p.m. to sign up.
Featured Readers: Readings follow the open mic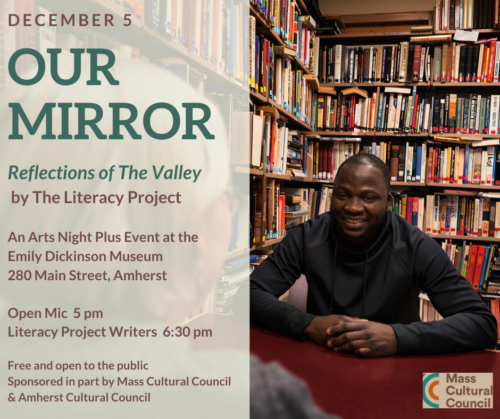 The Literacy Project presents 'Our Mirror: Reflections of The Valley'. These original poems, essays, and stories are written and read by students of The Literacy Project. The Literacy Project provides adult basic education programs and opportunities that support participants to engage meaningfully and equitably in the economic, social, cultural and civic life of their communities. With a staff of 20 and 75 volunteers, the Project now offers classes in basic literacy, high school equivalency and college and career readiness at 5 locations in the Pioneer Valley of Western Massachusetts: Greenfield, Orange, Northampton, Amherst and Ware.