The immersive journey returns to the Emily Dickinson Museum in October after a sold-out 2018 run!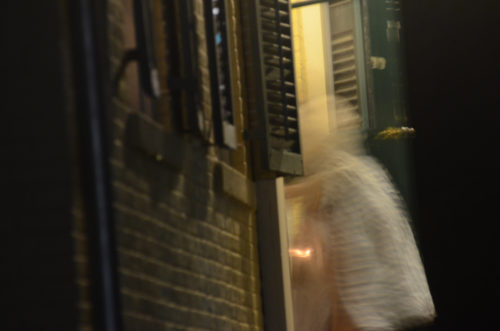 It took eight years of correspondence before T.W. Higginson arrived in Amherst to meet his elusive advisee, Emily Dickinson. Before You Became Improbable reimagines the day of that meeting, offering audience members an encounter with her words and poems in a remarkably personal theatrical experience.
Before You Became Improbable is not a stationary production, but a walking theatrical journey through downtown Amherst and the Dickinson grounds. Equipped with a special pair of headphones, audience members are guided through the show, following a path visible only to them. After a series of compelling encounters, the journey culminates in the Dickinson parlor, where participants will gather to share insights and experiences.
Before You Became Improbable is written and directed by Amherst Regional High School Performing Arts Department Head, John Bechtold, and produced by Wendy Kohler and the Emily Dickinson Museum. Designed as an experience for two people at a time, audience participants should come prepared with comfortable shoes, the willingness to walk for much of the show, and a venturesome spirit.
Our special thanks to our program partners: The Amherst Historical Society and Museum and the Town of Amherst.
More information and tickets coming soon!