VIRTUAL PROGRAM
This virtual program is free to attend. Registration is required.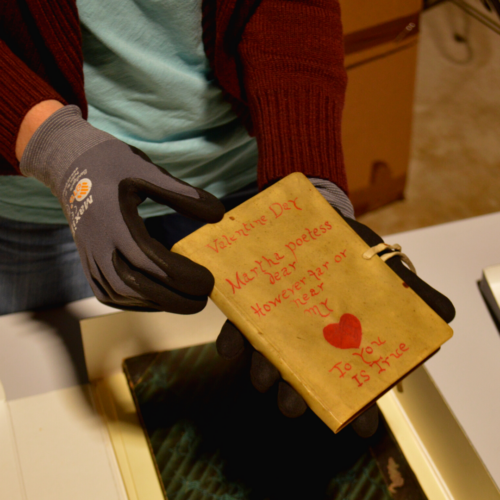 Join us for the first in a three-part series exploring the collection of the Emily Dickinson Museum. The Museum's collection is the largest assemblage in the world of objects representing the Dickinson family's material legacy. Progress continues on the three-year collections documentation project funded by the Institute for Museum and Library Services. In this series, Museum staff converse with specialists and conservators about the unique qualities, challenges and opportunities of this singular collection.
Parts 2 + 3 are TBA. Sign-up for our e-newsletter to be the first to know!
Featured guest: Nan Wolverton
Nan is vice president for programs at the American Antiquarian Society where she oversees fellowships and organizes conferences, seminars, and workshops related to visual culture. She serves on the board of directors for the Association of Research Institutes in Art History (ARIAH). She previously served as a lecturer in American studies at Smith College. She also served as executive director at Historic Northampton Museum and Education Center and was curator of decorative arts at Old Sturbridge Village. She has worked for museums throughout New England, including the Emily Dickinson Museum and Melville's Arrowhead. She holds a PhD in American studies from the University of Iowa.