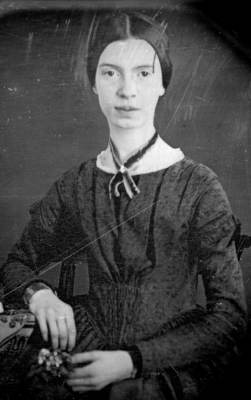 In collaboration with the Emily Dickinson Museum, the 2020 EDIS Annual Meeting will be held virtually from July 31 to August 1. This remote event requires advance sign up; to register, click this link: https://edis.press.jhu.edu/membership/conference
This year's focus is "Dickinson at a Distance" –  How does Dickinson respond generatively and creatively to friends, relatives, and other writers even over distances of time and space? How does she engage with events that happen elsewhere or in other historical periods? What does she think about strangers, immigrants, people living in other places? In what ways did Dickinson and others in her era close geographic and emotional distance, and how might we learn to overcome or interrogate the same issues? This virtual, one-day Annual Meeting explores how figurations of isolation, distance, and remoteness in Dickinson's work can teach us ways to connect more deeply with each other on personal, emotional, and intellectual levels.
 A variety of synchronic and asynchronic scholarly panels, cultural events, and poetry sessions, using Zoom and YouTube as platforms, are planned for this event.
To find out more about the schedule for this event, click here: [Link]