"Radiant prose, palpable descriptions, and deep empathy for the poet's sensibility make this biography extraordinary."
– Kirkus Reviews (starred review)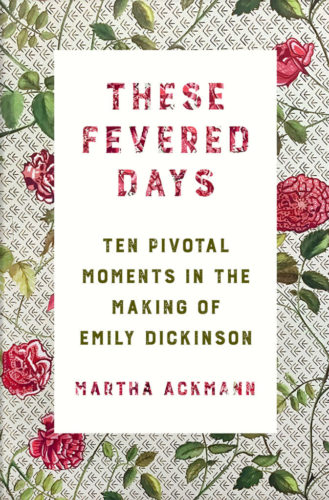 Join us for a virtual reading and Q&A with Martha Ackmann, author of the recently released These Fevered Days (W.W. Norton, 2020)! On this auspicious day, exactly 150 years since the meeting of Emily Dickinson and Thomas Wentworth Higginson in the Homestead parlor, Ackmann will read the chapter detailing this particular pivotal moment. During the robust Q&A to follow, pose your question to the poet's most recent biographer. 
This program is free to attend and registration is required. Click here to register.
About the book:
In These Fevered Days: Ten Pivotal Moments in the Making of Emily Dickinson, Ackmann unravels the mysteries of Dickinson's life through ten days that distill her evolution as a poet. Following Dickinson through her religious crisis while a student at Mount Holyoke, her exhilarating frenzy of composition, her startling decision to ask a famous editor for advice, her anguished letters to an unidentified "Master," her lifelong friendship with writer Helen Hunt Jackson, and her despair in confronting possible blindness, These Fevered Days utilizes thousands of archival letters and poems as well as never-before-seen photos to construct a remarkable map of Emily Dickinson's inner life. The book provides new insights into Dickinson's wildly original poetry and draws a vivid portrait of American literature's most enigmatic figure.
To purchase your copy from your local, independent book seller, visit www.indiebound.org/indie-bookstore-finder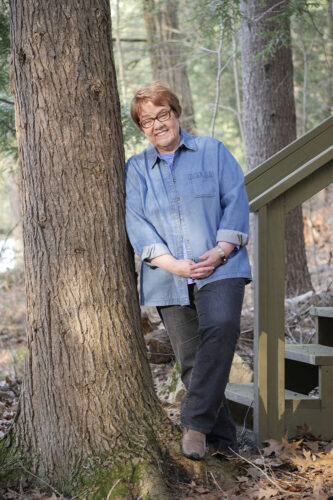 About the author: 
Dr. Martha Ackmann is a journalist and author who writes about women who have changed America.  Her essays and columns have appeared in The New York Times, Paris Review, and The Atlantic. She also is a frequent commentator for New England Public Radio, and has been featured on CNN, National Public Radio, and the BBC. Martha's award-winning books include The Mercury 13: The True Story of Thirteen Women and the Dream of Space Flight, Curveball: The Remarkable Story of Toni Stone, First Woman to Play Professional Baseball in the Negro League, and These Fevered Days: Ten Pivotal Moments in the Making of Emily Dickinson. A long-time member of the Gender Studies Department at Mount Holyoke College, Martha taught a popular seminar on Emily Dickinson in the poet's house, now the Emily Dickinson Museum, in Amherst, Massachusetts. For more information visit https://marthaackmann.com/