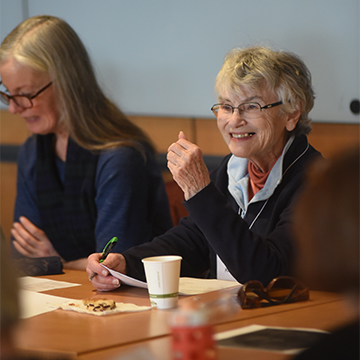 The Emily Dickinson Museum's Poetry Discussion Group meets monthly, September through May, for lively conversation about Emily Dickinson's poetry and letters. The Poetry Discussion Group meets at the Center for Humanistic Inquiry, on the second floor of Amherst College's Frost Library. Participants should proceed directly to the Library and do not need to stop at the Museum. While no RSVP is required, participants are invited to email edmprograms@emilydickinsonmuseum.org to receive a list of poems for discussion. Attendees are welcome to bring a bag lunch. Beverages and a sweet snack are provided.
Out of an abundance of caution, we will be cancelling our public programs through April 30, 2020. 
We understand this schedule change may affect previous plans. We apologize for any inconvenience and look forward to welcoming you to the Emily Dickinson Museum as soon as we are able.