September 6, 2018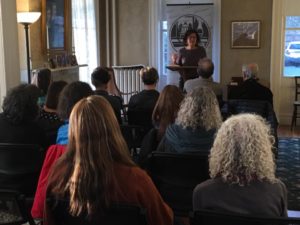 The Emily Dickinson Museum participates in Amherst Arts Night Plus on first Thursdays each month. Free and open to all! 
Learn more  at www.EmilyDickinsonMuseum.org/events. Each month enjoy the following:
5 to 8 pm: Pop-up contemporary art exhibit in the Homestead from 
5 to 6 pm: Open mic signups for poets, writers, performers of any kind
6 pm: Open mic begins
Featured readers follow the open mic 
About guest artists at the Emily Dickinson Museum: Please note that the works of guest artists may contain sensitive or mature material and do not necessarily represent the views of the Emily Dickinson Museum.
September 6, 2018 Arts Night:
Featured Poet: Nausheen Eusuf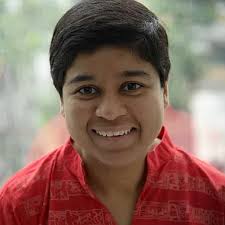 Nausheen Eusuf is a PhD candidate in English at Boston University, and a graduate of the Writing Seminars at Johns Hopkins. Her poetry has appeared in The American Scholar, Poetry Daily, Southwest Review, Salmagundi, PN Review, The Common, and World Literature Today, and has been selected for inclusion in Best American Poetry 2018. Her first full-length collection Not Elegy, But Eros was recently published by NYQ Books (US) and Bengal Lights Books (Bangladesh). Website: www.nausheeneusuf.com.