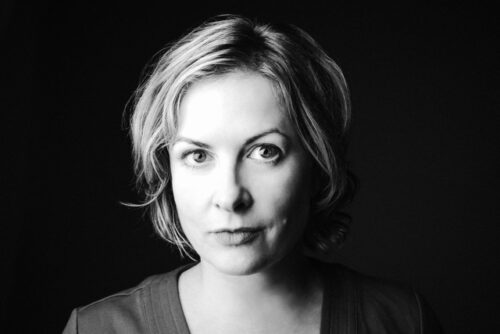 Part of the 2021 Tell It Slant Poetry Festival:
"Drama is never dead" wrote Emily Dickinson, "Everything is as good as it is dramatic," wrote Robert Frost. But what is drama in poetry? By turning the lenses of drama on the poems we read and onto our own drafts, we will think about how the theatrical cues of place, voice, and address make a poem legible to us, and help a poem to feel spoken and embodied across time. In this masterclass, we'll read a few Amherst poets and a few poets from the great wider literary tradition. Using lenses and techniques we learn, we'll turn our eyes towards our own drafts, seeing how we can refine them for resonance and reverberation.
Closed captioning will be available for this program!
Participants in this program will not be able to turn on their cameras or microphones, but are encouraged to follow along with Tess from home as she facilitates exercises with a group of students. All participants are encouraged to enter questions into the typed Q&A during the program.
Tess Taylor is the author of five acclaimed collections of poetry. Her chapbook, The Misremembered World, was selected by Eavan Boland for the Poetry Society of America's inaugural chapbook fellowship, and The San Francisco Chronicle called her first book, The Forage House, "stunning."  Her second book, Work & Days, was hailed as "our moment's Georgic" by critic Stephanie Burt and named one of the 10 best books of poetry of 2016 by The New York Times. Last West, Taylor's third book, was commissioned by the Museum of Modern Art as part of the Dorothea Lange: Words & Pictures and is currently being adapted for the stage by the Poet's Theatre. Her most recent book, Rift Zone, from Red Hen Press, was hailed "brilliant" by Stephanie Danler in the LA Times and "stunning" by Naomi Shihab Nye in The New York Times. Taylor's work has appeared in The Atlantic, The Kenyon Review, Poetry, Tin House, The Times Literary Supplement, CNN, and The New York Times, and she has received fellowships from MacDowell, Headlands Center for the Arts, and The International Center for Jefferson Studies. She served as Distinguished Fulbright US Scholar at the Seamus Heaney Centre in Queen's University in Belfast, Northern Ireland and was most recently the Anne Spencer Poet-in-Residence at Randolph College. Taylor has served as the on-air poetry reviewer for NPR's All Things Considered for over a decade. She grew up and lives again in El Cerrito, California.
Support The Tell It Slant Poetry Festival and Honor Someone Special:
Admission to all Festival events is free, but online donations, especially those made in honor or memory of family, friends, or colleagues are heartily encouraged and vital to the future of this beloved annual event. All gifts are tax deductible and will be recognized as part of the Festival. 
2021 Tell It Slant Poetry Festival Schedule