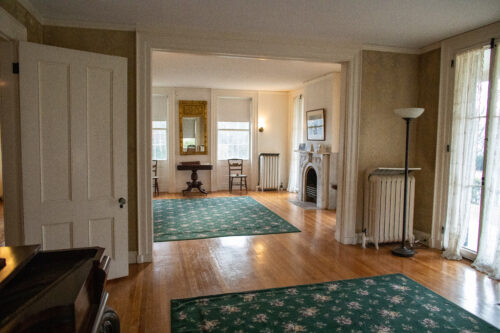 The Props assist the House
Until the House is built
And then the Props withdraw
And adequate, erect,
The House support itself
– (fragment F729)
VIRTUAL PROGRAM
This program is free of charge, but participants must register in advance and donations are encouraged.
Thursday, August 19, 6-7pm
REGISTER FOR THIS PROGRAM
In the second of this three-part series, go behind the scenes of the restoration of Emily Dickinson's home with Museum Executive Director Jane Wald and special guest Marylou Davis, conservator and specialist in historic decorative finishes. The Emily Dickinson Museum is currently embarking on the most significant restoration project to date of the interior architectural features, finishes, and furnishings of the revered poet's Homestead. This work will not only triple the amount of restored space in the Homestead accessible to guests, but will also add critical details to our understanding of Dickinson's daily life by providing a more authentic experience of the house she inhabited. In this virtual program, learn how the documentary record yields clues about this historic house and hear first-hand about the research and decisions that go into restoration work.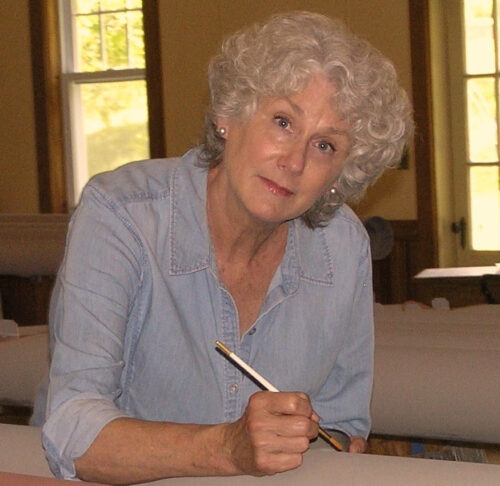 Marylou Davis
is a specialist in documentation, conservation, design, and replication of decorative paints and gilding on historic architectural surfaces and objects. Davis' work includes: replications of 19th-century factory made block printed floorcloths installed at the Gardner-Pingree House, Peabody Essex Museum in Salem, MA and the Harriet Beecher Stowe House in Hartford, CT; replicated flame mahogany wood graining at Boscobel Restoration at Garrison, NY, and cedar graining in the George Washington bedchamber at the Joseph Webb House in Wethersfield, CT. Marylou's' work has increasingly turned toward project management for restoration projects within historic churches and house museums. At the Emily Dickinson Homestead she has worked with Director Jane Wald in surveying extant physical and written evidence toward the restoration now in progress.