This is my letter to the World 
That never wrote to Me –
The simple News that Nature told – 
With tender Majesty
(Fr519)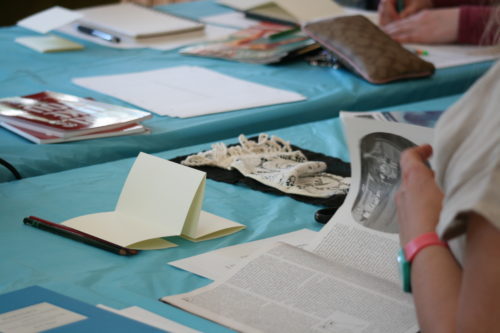 When Emily Dickinson wrote her "letter to the World," she wrote to a world "That never wrote to Me." Now the world has the opportunity to write back! In honor of the poet's birthday on December 10, 2019, the Emily Dickinson Museum invites you to contribute to the celebratory exhibit, "The World Writes Back: Postcards to Emily Dickinson." Send us a postcard, and your work and words will be on display in the Homestead where Dickinson wrote almost all of her 1,789 poems!
How to participate:
Purchase or create an original postcard representing your corner of the world.

Write down some thoughts! You might share how you discovered Emily Dickinson, how you've been inspired by her life and work, and/or send us original poetry of your own! If you like, snap a photo of your postcard and share to social media using #PostcardstoEmily.

Mail your work to the Emily Dickinson Museum. Postcards received by December 10 will be included in the exhibit.

Please mail postcards to:


Emily Dickinson Museum
280 Main Street


Amherst, MA 01002

Follow along on the Museum's social media to see your work displayed in the Homestead! @EmilyDickinson.Museum on Instagram, @DickinsonMuseum on Twitter, and @Emily.Dickinson.Museum on Facebook. Or follow the hashtags #PostcardstoEmily and #TheWorldWritesBack.
Please note: Postcards will be displayed during family events. Please refrain from using explicit language or images. By sending us your postcard, you give the Emily Dickinson Museum the right to share your work in the exhibit and via social media. Please sign your card as you would like to be attributed.
Questions can be directed to edmprograms@emilydickinsonmuseum.org.