Private Workshops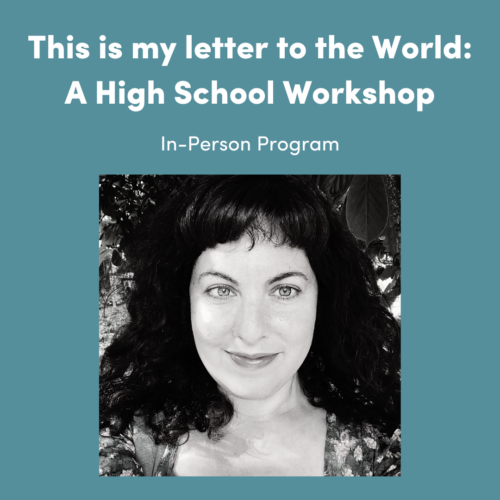 Part of the 2022 Tell It Slant Poetry Festival
In this workshop, we light up the poem-making hour with intention, inspiration, and a vibrant-safe space to make our own creations. High school students are offered a carefully curated sample of Emily Dickinson's work, and a few clips from the Apple TV show Dickinson. The heart of each class is reserved for student writing, engaging in creating powerful, compact verse. Each student would leave with their own unique letter to the world.
---
About the poet:
Samar Abulhassan (she/her) holds an MFA in Creative Writing from Colorado State University. Born to Lebanese immigrants and raised with multiple languages, she is a 2006 Hedgebrook alum and the author of several chapbooks. Samar is a full time teaching artist and just completed her 14th year of guiding young poets through Seattle Arts & Lectures' Writers in the Schools. Nocturnal by nature, she often gets her best ideas at night, and is inspired by the ocean, music and dance. In 2016, Samar received a CityArtist grant to aid in completing a novel-in-poems reflecting on memory, longing, and the Arabic alphabet.
---
Support The Tell It Slant Poetry Festival and Honor Someone Special:
Admission to all Festival events is free, but online donations, especially those made in honor or memory of family, friends, or colleagues are heartily encouraged and vital to the future of this beloved annual event. All gifts are tax deductible and will be recognized as part of the Festival.
---