Saturday, July 14, 2018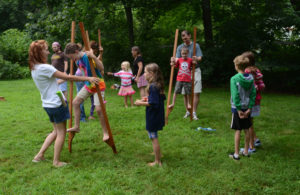 Time: 1-4 p.m.
Location: Emily Dickinson Museum lawn
Fee: $5 for families, Museum Friends are FREE
Additional activity fees are noted below. 
On Saturday, July 14, the Emily Dickinson Museum will present its annual 19th Century Children's Circus from 1 to 4 pm on the Emily Dickinson Museum lawn. Especially perfect for children ages 3 to 10 (accompanied by adults), this event is open to the public and $5 for families and FREE for Friends of the Museum.
The origin of the Museum's annual Circus comes from recollections of a home-grown circus produced by Emily Dickinson's niece and nephews: "It never occurred to us that we were not creatures of bliss and mystery—that the Ringmaster was really Ned with trousers tucked into rubber boots, cracking his whip and making jokes with the clown, Will Mather in private life, stuffed out with a pillow, red spots painted on his face, —or that the performance was a bit less dazzling than the one we had seen the day before, —especially if Ned sang his circus song picked up from the real ring." 
SPECIAL EVENTS!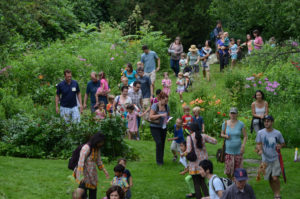 1:30pm Dance a Story with The Center
2:00pm Readings by Burleigh Muten, author of Miss Emily, and young writers from Writing with Miss Emily camp 
Under the Oak Tree
2:30pm Dance a Story with The Center
3pm *special performance TBA*
3:30pm Circus Parade around the Grounds
ONGOING AFTERNOON FUN!
Story walk: Follow along with Emily by Michael Bedard, illustrated by Barbara Cooney on this walk through the Dickinson landscape
19th century playthings: stilts, graces, balance beam and more!
Face-painting ($3/person): Become a butterfly, a tiger, or any other mysterious creature!
Makers' space: Get ready for the big Circus Parade by designing a headdress that helps you become the circus creature of your dreams!
Special visits to Emily Dickinson's bedroom ($1/ticket)
Program partner highlight: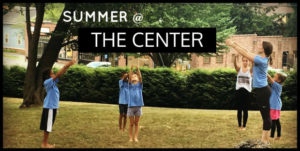 At The Center, children spin stories from movement using classical and modern dance techniques. Sister duo Ashley and Caddy Carlisle combine their years of dance training in the Pioneer Valley, New York City, and Montreal with a special approach to teaching that gets kids reading, writing and dancing;  connecting, collaborating and creating.  It's a holistic approach to dance.  In classes geared to children and teens of all ages, kids combine elements of what they imagine with what they observe to create movement that is inventive, entertaining, and deeply satisfying. Find out more about classes at The Center here: https://thecenterdance.com/