VIRTUAL PROGRAM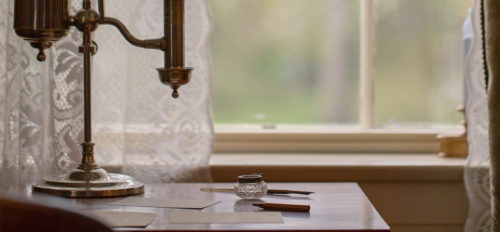 Emily Dickinson is having a moment. The enigmatic poet's popularity has surged in recent years, thanks in part to fresh interpretations and perspectives offered up by a new wave of curious and talented artists, writers, and thinkers.
We're delighted to invite our donors to join Museum Director Jane Wald as she welcomes Alena Smith, creator of the award-winning Apple TV+ series Dickinson, and Martha Ackmann, author of These Fevered Days: Ten Pivotal Moments in the Making of Emily Dickinson, to a virtual event broadcast from the Dickinson Homestead in Amherst, MA.
Enjoy a lively conversation about Emily Dickinson and her enduring legacy, while you sip on the evening's signature cocktail:
The Bee's Knees 
2 ounces gin (for mocktail, substitute w/ 2 ounces of ginger ale)
3/4 oz fresh lemon juice
3/4 oz honey syrup (1 TBSP honey mixed with 1/2 TBSP warm water)
Combine ingredients and shake with ice. Strain and pour into a coupe glass. Garnish with a lemon twist.  Enjoy!
This program is free to donors who've supported the Museum this past year. To those who have already donated, we sent an email with a complimentary registration link. 
Please contact connect@emilydickinsonmuseum.org if you need another invitation by email.
In case you are unable to attend, a recording of the event will be shared to all those who register for the program.
Not a donor, but still want to attend? You're invited!
Become a donor today and register.
About the speakers: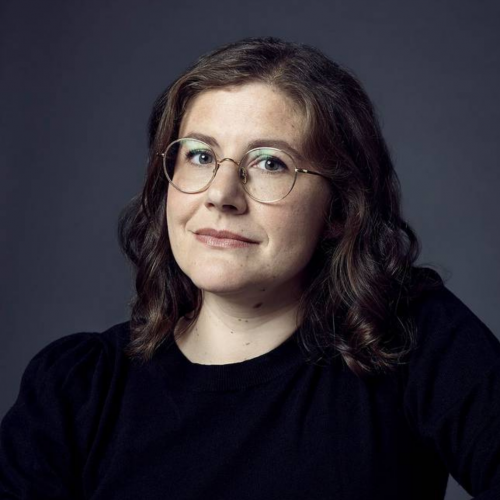 Alena Smith Alena Smith is a playwright and TV writer. She is the creator, showrunner and executive producer of the critically-acclaimed series "Dickinson" starring Hailee Steinfeld as Emily Dickinson, which recently aired its second season on Apple TV+, and is currently in production on its third. Dickinson won a Peabody Award in the category of Entertainment, and was nominated for a GLAAD Media Award for Outstanding Comedy series.Smith previously served as a writer and producer for Showtime's The Affair and HBO's The Newsroom. Variety said of her play Icebergs, which had its world premiere in 2016 at the Geffen Playhouse in Los Angeles, "Smith shows impeccable comic timing, and also knows how to layer her drama with pathos." Other published plays include The Bad Guys, Plucker, The Lacy Project, and The New Sincerity, which The New York Times called "Splendid… entertaining and thought-provoking… comedy with a poignant edge."
Learn more: New Yorker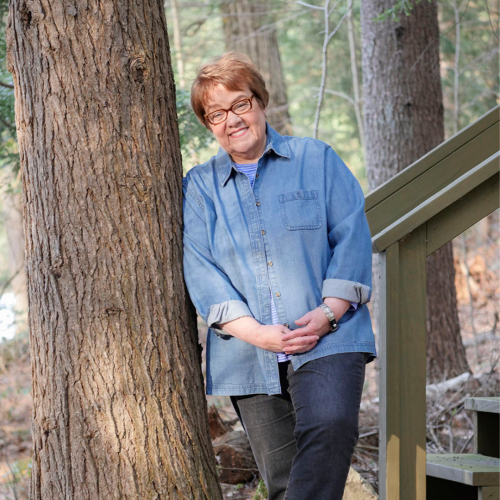 Martha Ackmann is a journalist and author who writes about women who have changed America.  Her essays and columns have appeared in The New York Times, Paris Review, and The Atlantic. She also is a frequent commentator for New England Public Radio, and has been featured on CNN, National Public Radio, and the BBC. Martha's award-winning books include The Mercury 13: The True Story of Thirteen Women and the Dream of Space Flight, Curveball: The Remarkable Story of Toni Stone, First Woman to Play Professional Baseball in the Negro League, and These Fevered Days: Ten Pivotal Moments in the Making of Emily Dickinson. A long-time member of the Gender Studies Department at Mount Holyoke College, Martha taught a popular seminar on Emily Dickinson in the poet's house, now the Emily Dickinson Museum, in Amherst, Massachusetts. 
Learn more: marthaackmann.com