June Featured Speaker
Emily Dickinson's Garden by Marta McDowell
Following the relationship between the pen and the trowel led Marta McDowell to Emily Dickinson for Emily Dickinson's Gardens and children's author/illustrator Beatrix Potter for Beatrix Potter's Gardening Life. In 2017, All the Presidents' Gardens, a book that relates the history of American gardening as seen through the White House grounds, made The New York Times bestseller list and won an American Horticultural Society book award. Marta's latest, The World of Laura Ingalls Wilder, tells the tale of the plants and places of the beloved author of the Little House series. Marta also scripted the Emily Dickinson Museum's landscape audio tour, and was an advisor for the New York Botanical Garden's 2010 show, "Emily Dickinson's Gardens: The Poetry of Flowers."
June's Featured Artist
Poetry in Silver: The Language of Flowers in the Works of Emily Dickinson by Kandy Vermeer Phillips
This pop-up exhibition features a series of silverpoint drawings that compares specimens found in Dickinson's herbarium to those housed in the U.S. National Herbarium. Dickinson collected her specimens in the 1840's from the woods, fields and bogs that surrounded her Amherst, MA home as part of her formal botany education. Poetry in Silver highlights several of these cherished woodland flowers that inspired Dickinson's poetry along with her use of the popular Language of Flowers. Silverpoint drawing is a Renaissance technique and is ideal for close observational botanical drawing. A silverpoint drawing's unique tendency to develop a patina over time also provides a metaphor for a plant's evolving environmental status from the mid-19thcentury to the present day.  Although Dickinson's herbarium is now over 175 years old, it continues to speak, and remains a significant part of her letter to the world. 
Kandy Vermeer Phillips has been drawing with silverpoint since the 1970's. This exhibition is a part of her recent Julius I. Brown Award from the American Society of Botanical Artists. Kandy's silverpoint drawings are included in the collections of The Hunt Institute for Botanical Documentation, Pittsburgh, PA; The National Gallery of Art, and The National Museum of Natural History, Botany Department, Washington, DC.
---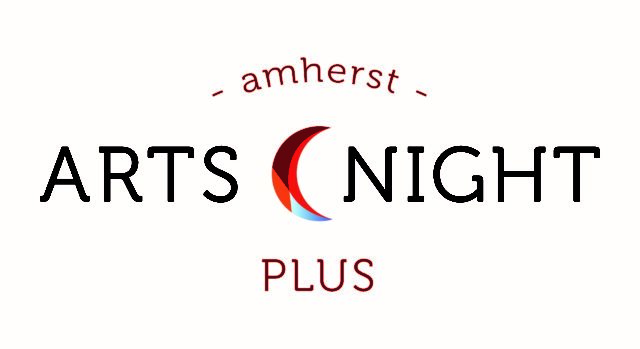 The Emily Dickinson Museum participates in Amherst Arts Night Plus on first Thursdays each month. Free and open to all! Each month enjoy the following:
5PM-8PM View the pop-up exhibition of contemporary art in the Homestead
5 to 6 pm: Open mic signups for poets, writers, performers of any kind. Share your work in a safe, welcoming, and inspiring place!
6 pm: Open mic begins
Featured readers follow the open mic
Please note that the works of guest artists may contain sensitive or mature material and do not necessarily represent the views of the Emily Dickinson Museum.