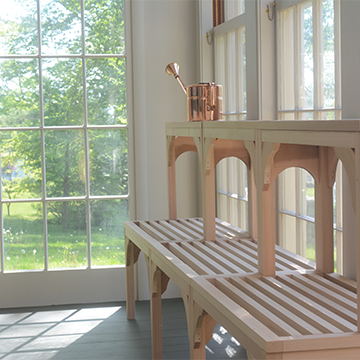 Friday, June 21 
6:30 to 8:00PM
Join us at The Emily Dickinson Museum to celebrate the opening of our inaugural Conservatory Art Installation! Light refreshments will be served and the artists will be present. All are welcome.
Artists Tereza Swanda, Ingrid Pichler, and Fletcher Boote are transforming the Conservatory with a site-specific mixed media installation. The work samples the colors of Emily Dickinson's landscape in painted paper, and in colored gels that refract light through the space. A soundscape by Fletcher Boote wordlessly references Emily Dickinson's poetry.
The exhibition will run through the summer.
Learn more about the installation here.