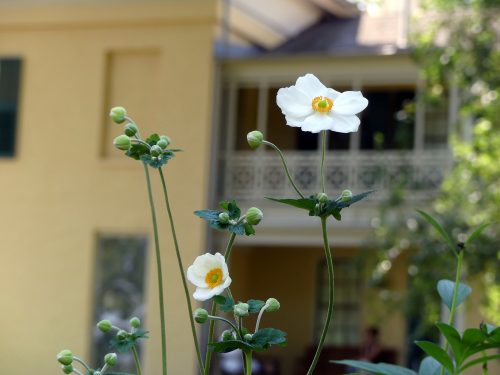 Bloom – is Result – to meet a Flower
And casually glance
Would cause one scarcely to suspect
The minor Circumstance

Assisting in the Bright Affair
So intricately done
Then offered as a Butterfly
To the Meridian –
(Excerpt Fr1308)
This program is free of charge, but participants must register in advance and donations are encouraged. 
Register
VIRTUAL PROGRAM
In this beloved poem, Emily Dickinson ends, "To be a Flower, is profound Responsibility – ". Indeed, as the poet knelt on her red wool army blanket to tend her garden across the seasons, she understood the weight of each bloom in her hands as a miraculous force. Observing keenly the lifespan of every blossom, the weather it endured and the fauna it encountered, Dickinson transformed her garden knowledge into hundreds of poems inspired directly by her garden.
In this virtual program, join Marta McDowell, master gardener, landscape historian, and author of Emily Dickinson's Gardening Life for a close look at blooming cultivars from the Homestead in Amherst. We'll spend an hour savoring blossoms, stories, and verse gathered from Dickinson's gardens. Learn to identify these Dickinsonian varieties and listen to the language they inspired from our favorite garden poet.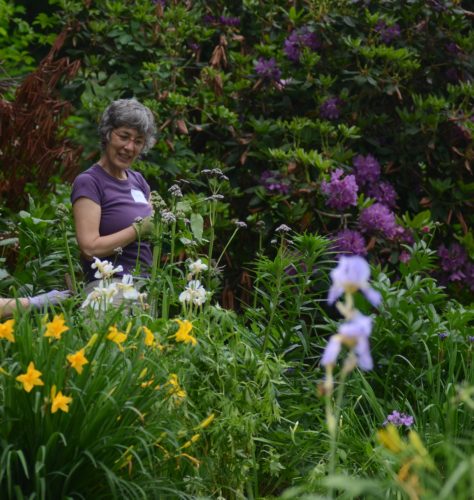 About Marta McDowell:
Marta McDowell teaches landscape history and horticulture at the New York Botanical Garden and consults for private clients and public gardens. Her book Emily Dickinson's Gardening Life, was published in 2019. Timber Press also published The World of Laura Ingalls Wilder, New York Times-bestselling All the Presidents' Gardens, and Beatrix Potter's Gardening Life, now in its seventh printing. Marta's newest book, Unearthing The Secret Garden about author Frances Hodgson Burnett, is due out from Timber Press in September 2021. She is the 2019 recipient of the Garden Club of America's Sarah Chapman Francis Medal for outstanding literary achievement.
To learn more about Marta or purchase her books visit www.martamcdowell.com