1-4PM at the Emily Dickinson Museum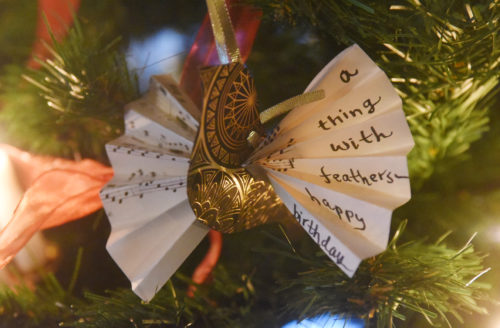 You are cordially invited to celebrate Emily Dickinson's 189th birthday at her home, the Emily Dickinson Museum! On December 14 join us for a festive open house. Tour the houses for free, enjoy the Holiday decorations and live music, create an artistic postcard to add to our "The World Writes Back: Postcards to Emily Dickinson" project, and, of course, enjoy coconut cake made from the poet's own recipe. All are welcome and no fee or reservations are required. 
Check back soon for the full open house schedule!
About Dickinson's birthday: Emily Dickinson, the middle child of Edward and Emily Norcross Dickinson, was born on December 10, 1830, in the family Homestead on Main Street in Amherst, Massachusetts. She celebrated 55 birthdays before her death in 1886. As an adult she wrote, "We turn not older with years, but newer every day." (Johnson L379)