Black voices and experiences have shaped American letters since the first arrival of enslaved Africans in 1619. The first Black woman to publish a book of poetry in what would become the United States, Phillis Wheatley, did so three years before the Declaration of Independence was written. All too often, however, these contributions and myriad others like them have been taught and viewed through the lens of academia and relegated to their own sections in libraries and bookstores. This panel, co-curated by Nicole M. Young (
Black Writers Read
) and Enzo Silon Surin (
Faraday Publishing Company
), engages some of the brightest Black poets of our time to consider their own experiences reading the canon, and writing poems to expand it. Moderators Nicole M. Young and Lisa Pegram will be joined by Melanie Henderson, Rage Hezekiah, Krysten Hill, and Brionne Janae for this reading and discussion.
About the artists: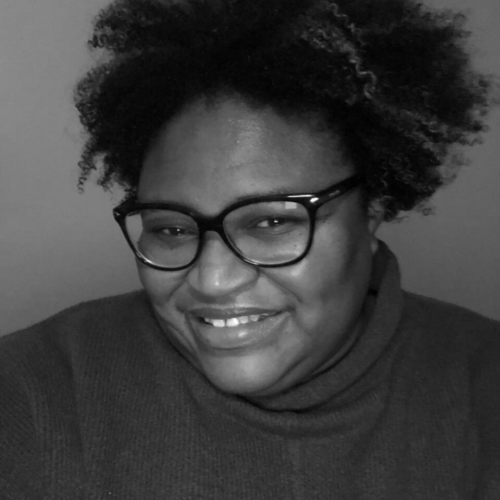 Nicole M. Young is a performer, poet, playwright, director, event producer/curator, and nonprofit professional with over 20 years of experience combined in these areas. Nicole has worked across various disciplines, including theatre, poetry, and classical music. Originally from Detroit, Michigan, Nicole currently resides in Northern Connecticut and works in Western Massachusetts. Nicole released her debut spoken word album, In/Put: Live from the Valley in 2019. It was recorded at CLICK Workspace in Northampton, MA in 2018. Proceeds from the album were used to create a fellowship program for emerging women and nonbinary writers of color through Straw Dog Writers Guild. Nicole is the editor of the chapbook, Locating Me, which is the culmination of a 10-week writing workshop hosted by Attack Bear Press she facilitated in early 2020.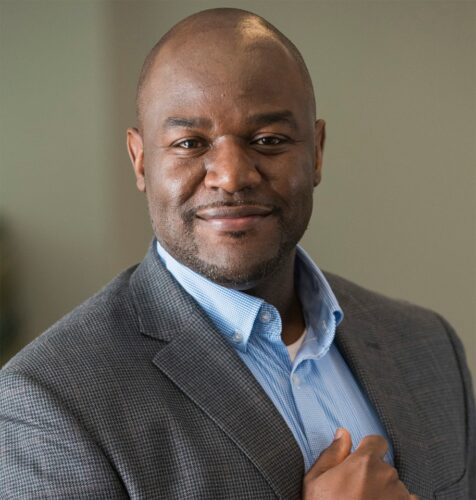 Enzo Silon Surin, Haitian-born poet, educator, speaker, publisher and social advocate, is the author of When My Body Was A Clinched Fist (Black Lawrence Press, July 2020) and two chapbooks, A Letter of Resignation: An American Libretto (2017) and Higher Ground. He is a PEN New England Celebrated New Voice in Poetry, the recipient of a Brother Thomas Fellowship from The Boston Foundation and a 2020 Denis Diderot [A-i-R] Grant as an Artist-in-Residence at Chateau d'Orquevaux in Orquevaux, France. Surin's work gives voice to experiences that take place in what he calls "broken spaces" and his poems have been featured in numerous publications and exhibits. He holds an MFA in Creative Writing from Lesley University, teaches creative writing and literature at Bunker Hill Community College and is President and Director of Faraday Publishing.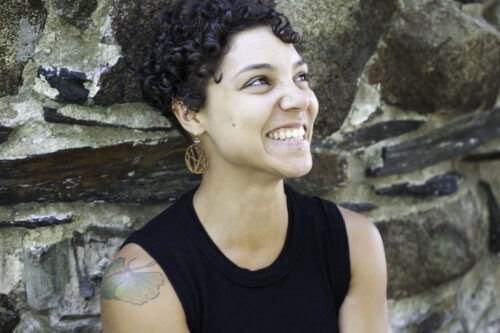 Rage Hezekiah is a New England-based poet and educator, who earned her MFA from Emerson College. She is a Cave Canem, MacDowell, and Ragdale Fellow, and received the Saint Botolph Foundation's Emerging Artists Award. Her chapbook Unslakable (Paper Nautilus Press, 2019) is a Vella Chapbook Award Winner. Stray Harbor is her debut full-length collection (Finishing Line Press, 2019).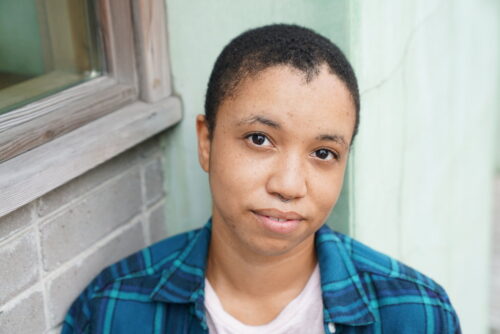 Brionne Janae is a poet and teaching artist living in Bedstuy. They are the author of Blessed are the Peacemakers (2021) which won the 2020 Cave Canem Northwestern University Press Poetry Prize, and After Jubilee (2017) published by Boat Press. Brionne has received fellowships to Cave Canem, the Sewanee Writers Conference, the Community of Writers in Squaw Valley, Vermont Studio Center and Hedgebrook. Brionne is a recipient of the St. Botoloph Emerging Artist award, and the winner of the Comstock Review's Muriel Craft Bailey Prize judged by Kwame Dawes. Their poetry has been published in Ploughshares, The American Poetry Review, The Academy of American Poets Poem-a-Day, The Sun Magazine, The Los Angelas Review, Brooklyn Poets, jubilat, and Waxwing among others. Off the page they go by Breezy.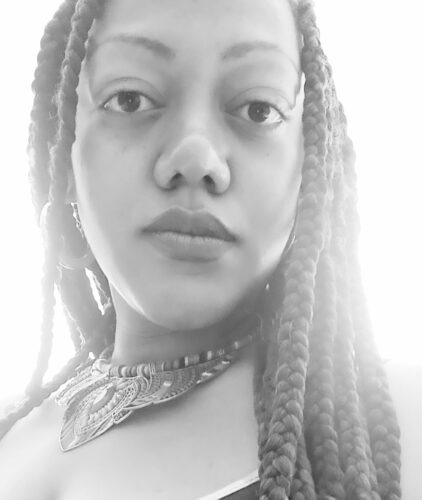 Melanie Henderson is a Washington, DC native poet, editor, publisher and photographer. She is the author of Elegies for New York Avenue, winner of the 2011 Main Street Rag Poetry Book Award.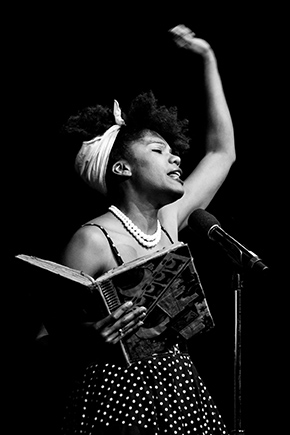 Krysten Hill is the author of How Her Spirit Got Out (Aforementioned Productions, 2016), which received the 2017 Jean Pedrick Chapbook Prize. Her work has been featured in The Academy of American Poets' Poem-a-Day Series, apt, B O D Y, Boiler Magazine, Up the Staircase Quarterly, Muzzle, PANK, Tinderbox Poetry Journal, Winter Tangerine Review and elsewhere. The recipient of the 2016 St. Botolph Club Foundation Emerging Artist Award and 2020 Mass Cultural Council Poetry Fellowship, she received her MFA in poetry from University of Massachusetts Boston, where she currently teaches.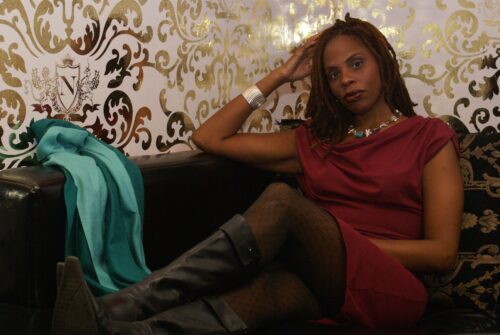 Lisa Pegram is a writer, educator, arts integration specialist and literary publicist. Her chapbook Cracked Calabash was published by Central Square Press and she is contributing author of The Next Verse Mixtape vol. 1. She has over 20 years of experience in high-level program design for such organizations as the Smithsonian Institute, Corcoran Gallery of Art and National Geographic. Passionate about the arts as a tool for activism, she served as DC WritersCorps program director for a decade, and as co-chair of United Nations affiliate international women's conferences in the US, India and Bali. Lisa completed her MFA at Lesley University and has an Executive Certification in Arts & Culture Strategies from UPenn. A Washington, DC native, she is currently based in the Caribbean where, in addition to her literary pursuits, she is a personal chef aka food poet.
Support The Tell It Slant Poetry Festival and Honor Someone Special:
Admission to all Festival events is free, but online donations, especially those made in honor or memory of family, friends, or colleagues are heartily encouraged and vital to the future of this beloved annual event. All gifts are tax deductible and will be recognized as part of the Festival. 
2021 Tell It Slant Poetry Festival Schedule