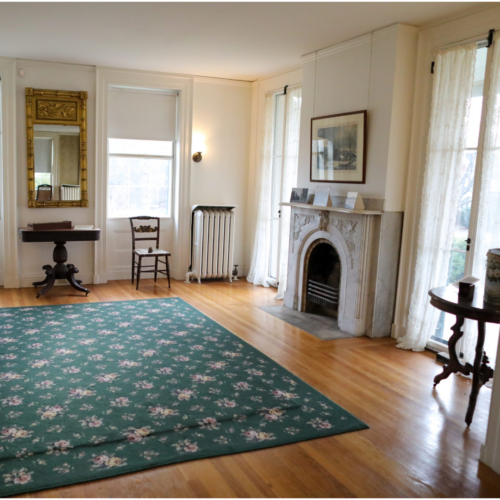 Part of the 2021 Tell It Slant Poetry Festival:
In the final installment of this three-part series, go behind the scenes of the restoration of Emily Dickinson's home with Museum Executive Director Jane Wald and special guest Jeff Baker, preservation architect and partner at Mesick Cohen Wilson Baker Architects. The Emily Dickinson Museum is currently embarking on the most significant restoration project to date of the interior architectural features, finishes, and furnishings of the revered poet's Homestead. This work will not only triple the amount of restored space in the Homestead accessible to guests, but will also add critical details to our understanding of Dickinson's daily life by providing a more authentic experience of the house she inhabited. In this virtual program, learn how the documentary record yields clues about this historic house and hear first-hand about the research and decisions that go into restoration work.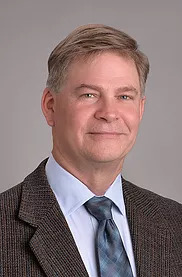 Jeff Baker has been with Mesick Cohen Wilson Baker for over thirty years and has been a firm Partner for over twenty years. After his graduation from Hudson Valley Community College, Jeff attended Rensselaer Polytechnic Institute (RPI) where he earned a Bachelor's of Building Science and a Bachelor's of Architecture. Mesick Cohen Wilson Baker specializes in Architecture, Planning and Historic Preservation, and has overseen the success of several previous restoration projects at the Emily Dickinson Museum, as well as numerous other National Historic Landmarks.
A few examples of Jeff's work include the restoration of Thomas Jefferson's Monticello in Charlottesville, Virginia; Thomas Jefferson's Poplar Forest in Lynchburg, Virginia; James Madison's Montpelier, in Montpelier Station, Virginia; and the Newport Country Club in Newport, Rhode Island. Jeff has also been retained to assist in the restoration of George Washington's Mount Vernon in Virginia.
Learn more at mcwb-arch.com.
Support The Tell It Slant Poetry Festival and Honor Someone Special:
Admission to all Festival events is free, but online donations, especially those made in honor or memory of family, friends, or colleagues are heartily encouraged and vital to the future of this beloved annual event. All gifts are tax deductible and will be recognized as part of the Festival. 
2021 Tell It Slant Poetry Festival Schedule