VIRTUAL PROGRAM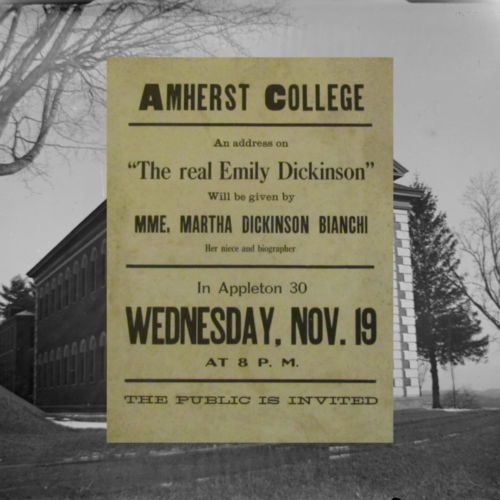 An illustrated talk and birthday celebration with Emily Dickinson Museum Director Jane Wald
CLICK HERE TO REGISTER for this free program.
During her lifetime, Emily Dickinson remained solidly and agreeably planted in Amherst—a known but ultimately withdrawn member of one of the town's leading families, perhaps known better as a baker than as a poet. Following her death in 1886, the poet's words came to light through the work of posthumous editors who sought to fill in the story for the public. Now, at the 191st anniversary of her birthday, Dickinson's poetry speaks powerfully to readers all over the world, but her life seems even more contested in the popular imagination than ever before. Can we know "the real Emily Dickinson"? Would she want us to? Would we even want to? 
In this illustrated talk, Emily Dickinson Museum Executive Director Jane Wald evokes these fraught questions and controversies through an exploration of early biographer and editor Martha Dickinson Bianchi at the 100th anniversary of the poet's birth, tracing interpretations through contemporary creative portrayals of the poet such as AppleTV's 'Dickinson' starring Hailee Steinfeld, and right back to the ongoing preservation and interpretive work at the poet's home in Amherst, Massachusetts.
This program is presented in partnership with the Amherst College Center for Humanistic Inquiry.