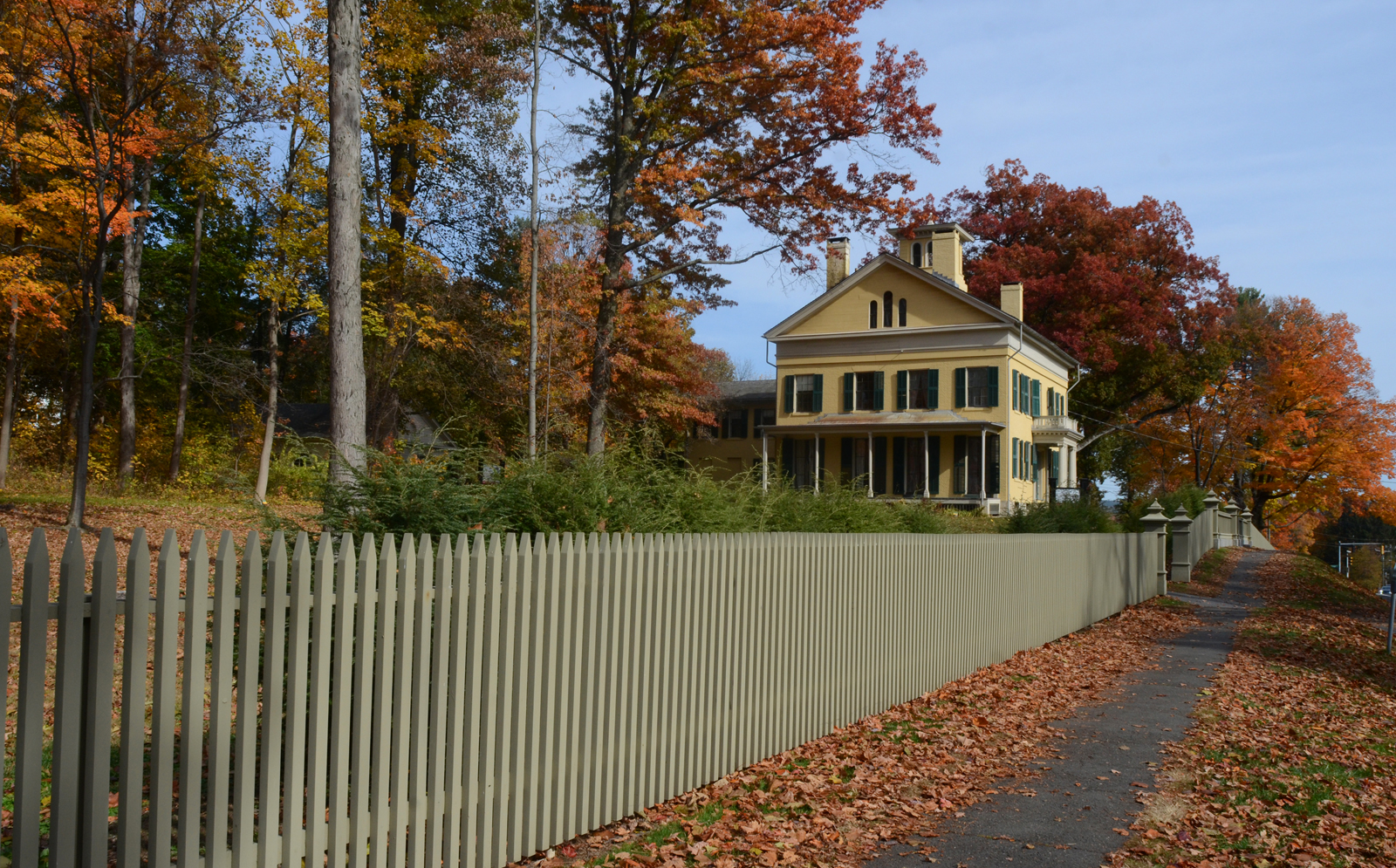 The Homestead, probably the first brick house in Amherst, was built around 1813 for Samuel Fowler Dickinson and Lucretia Gunn Dickinson, Emily's grandparents. Fowler Dickinson, a lawyer, was one of the principal founders of Amherst College. In 1830, his eldest son Edward, also a lawyer, and Edward's wife, Emily Norcross Dickinson, together with their young son Austin, moved into the western half of the Homestead. Later that year, on December 10, Emily Elizabeth Dickinson was born. In 1833, a second daughter, Lavinia, was born.
In 1833 the Homestead was sold to David Mack, owner of a general store in Amherst, and Fowler Dickinson resettled in Ohio, where he died in 1838. The Edward Dickinson family continued to live at the Homestead with the Mack family for seven more years, until 1840, when Edward purchased a clapboard house (no longer standing) on Pleasant Street. In 1855, following the death of David Mack, Edward Dickinson re-purchased his father's Homestead and moved his family there.
The Dickinsons built a brick addition on the back of the house for the kitchen and laundry, embellished the roof with a stylish cupola, erected a veranda on the western side of the house, and built a conservatory for the poet's exotic plants.
It was in her adult years at the Homestead that Emily Dickinson began to write poetry in earnest. During her most productive period, 1858 to 1865, she compiled her poems into small packets now termed "fascicles." Only ten of her poems are known to have been published in her lifetime, all anonymously and presumably without her permission.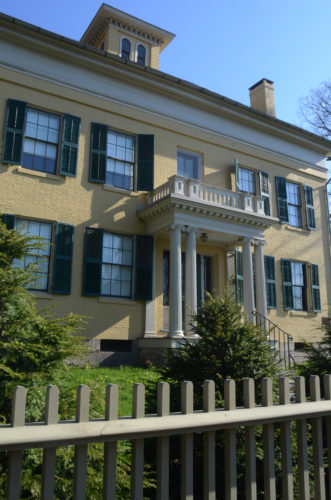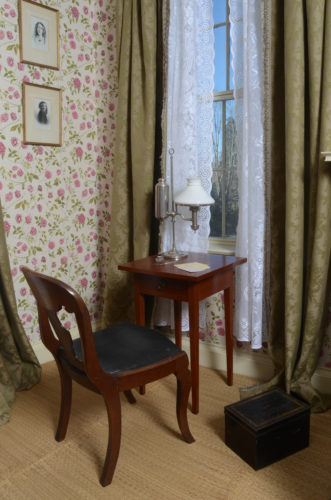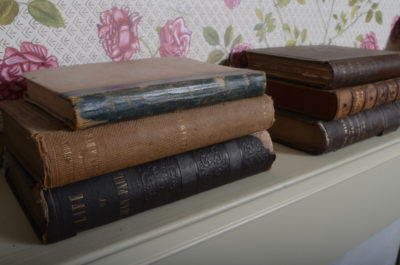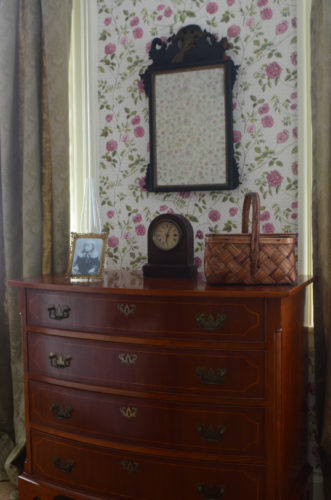 The two Dickinson daughters, who never married, remained at the Homestead for the rest of their lives. After Emily's death in 1886, Lavinia lived on at the Homestead until she died in 1899. At that time, the Homestead was inherited by Austin's daughter, Martha Dickinson Bianchi, and leased to tenants until 1916, when it was sold to the Parke family. In 1963, in response to the growing popularity of Emily Dickinson, the house was designated a National Historic Landmark. In 1965, the Parke family sold the house to the Trustees of Amherst College.
In recent years the Emily Dickinson Museum has completed several projects to interpret the Homestead more accurately as Emily Dickinson knew it.  In 2004 the Homestead was painted in its late-nineteenth-century colors, and in 2009, a fence and a hemlock hedge were restored to the property boundaries.